WIZZ AIR AND TAV ANNOUNCE FURTHER EXPANSION WITH 6th AIRCRAFT IN SKOPJE AND NEW ROUTE ADDITIONS
• A total of 6 aircraft to be based in Skopje from December 2023
• Two new routes and increased frequency on 9 existing routes from North Macedonia
• Wizz Air further grows its network from North Macedonia to a total of 35 routes, operating the largest-ever schedule in 2023 and reinforcing its position as the largest airline in the country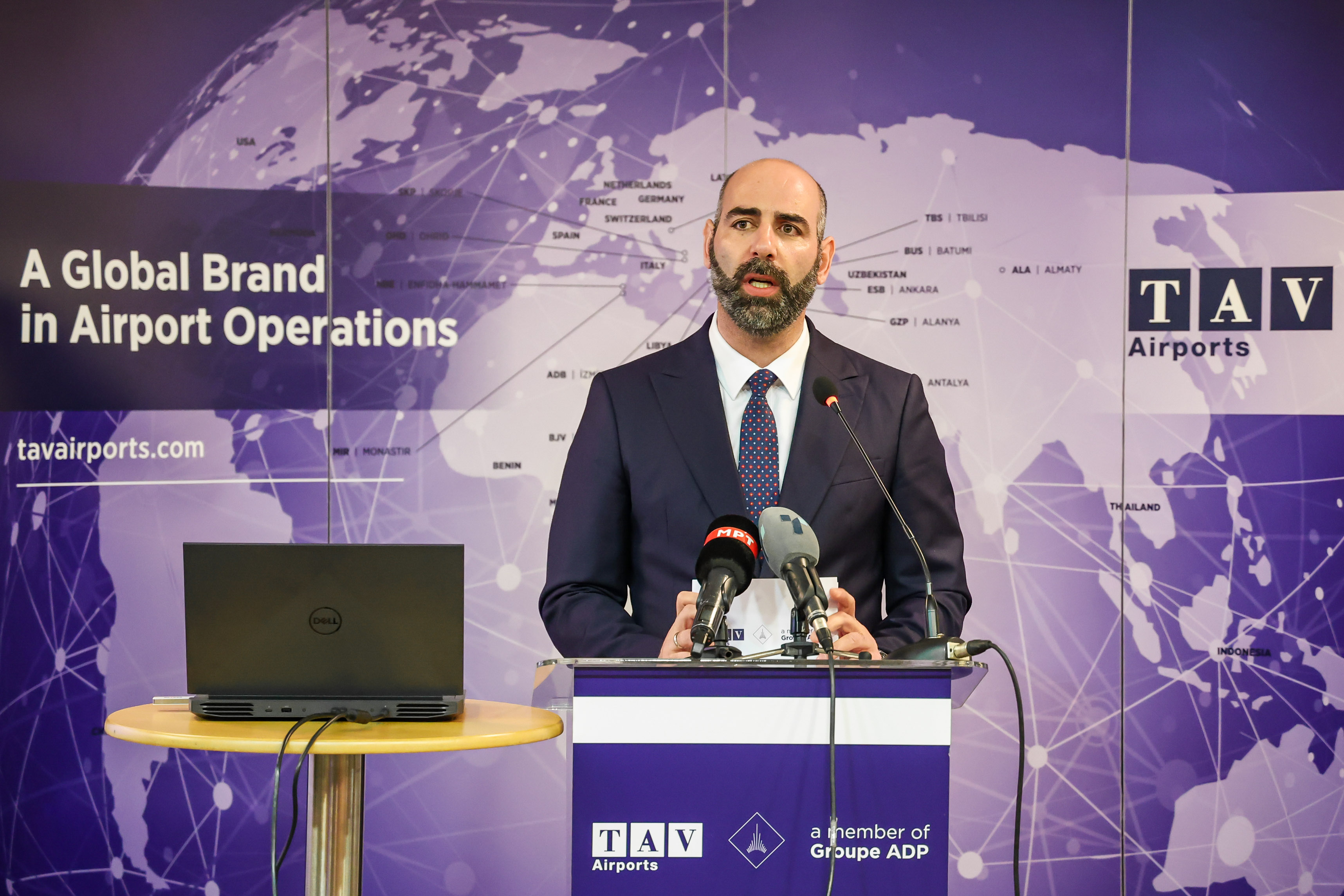 Wizz Air, North Macedonia's largest airline and most environmentally sustainable airline globally*, announces today further expansion from North Macedonia, allocating yet another aircraft to its Skopje base, reports TAV Macedonia, the company that operates the two Macedonian airports – Skopje International Airport and Ohrid St. Paul the Apostle Airport.
Scheduled for the upcoming autumn and winter, Wizz Air will launch two new routes from Skopje, to Ljubljana (Slovenia) and Luxemburg (Luxemburg) and allocate another aircraft to Skopje that will grow Wizz Air's base to 6 aircrafts from December 2023.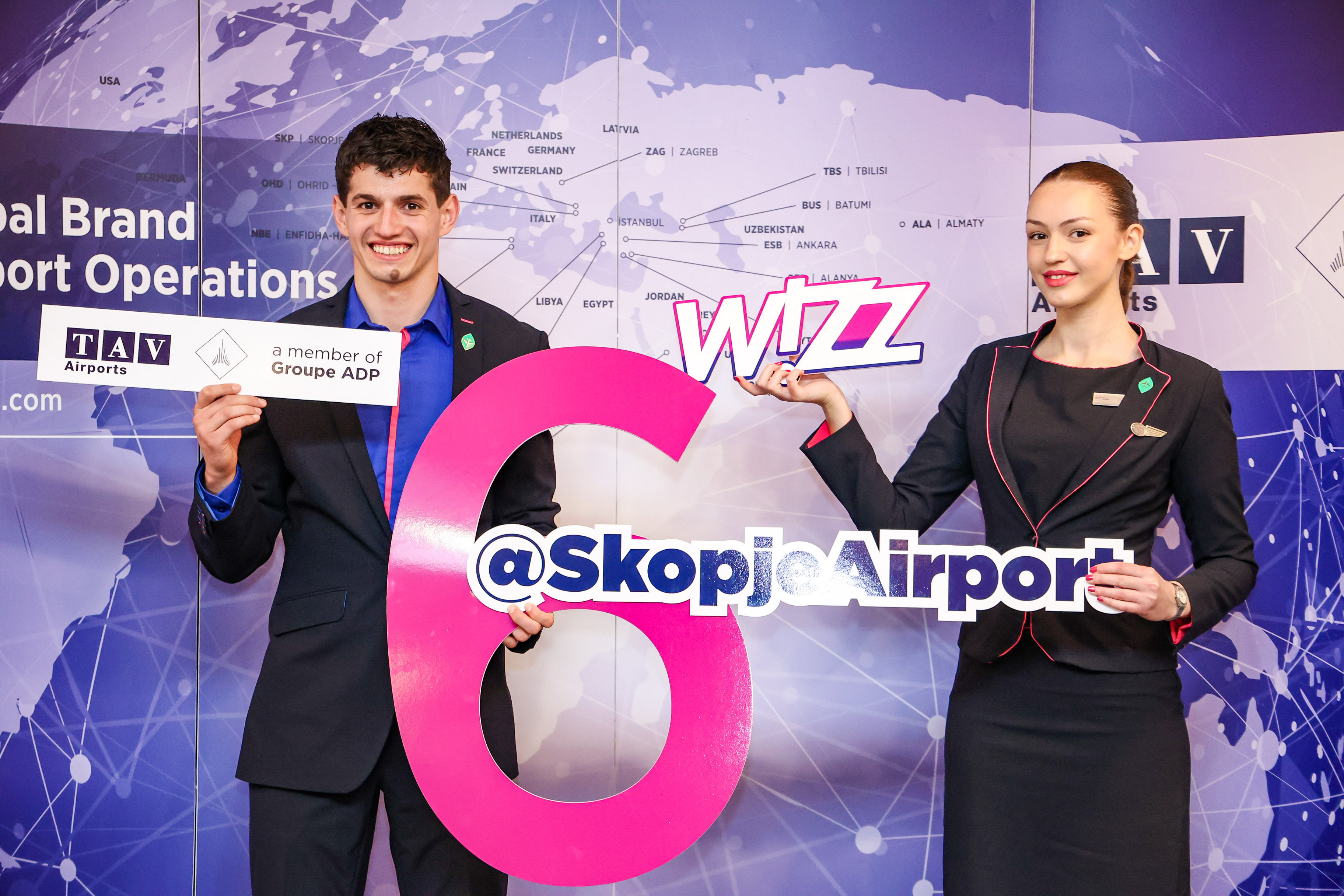 The airline will also increase the frequencies on nine existing routes, on its flights from Skopje to Dortmund, Bremen, Memmingen, Berlin, Karlsruhe/Baden-Baden (Germany), Rome Fiumicino (Italy), Brussels Charleroi (Belgium), Bratislava (Slovakia), and Eindhoven (the Netherlands). Flights to Berlin, Eindhoven, and Brussels will be operating daily.
The tickets are already available at wizzair.com or on Wizz Air's mobile app.
"We are delighted to expand our operations in Skopje and introduce new routes to Luxembourg and Ljubljana. North Macedonia holds a significant place in Wizz Air's vast network, and we are proud to be a market leader in the country. By increasing our frequencies on nine routes and offering new destinations, we aim to provide our passengers with unparalleled connectivity and travel experiences. I would like to thank our colleagues from Skopje International airport for their great partnership as well as the Ministry for Transport and Communications for support in working with us to build better connectivity for North Macedonia", - comments Roland Tischner, Managing Director and Operations Officer Wizz Air Hungary.
"TAV Macedonia is delighted to hear the good news that Wizz Air has made the decision to base the 6th aircraft at Skopje International Airport. This step will result with overall growth of Skopje Airport making our airport an even more attractive choice for business and leisure travellers. Basing the 6th aircraft is a milestone that signifies the trust our partners place in us, as an airport operator. It'll be a new chapter in our journey towards excellence and it'll serve as a catalyst for further growth and development. We look forward to embracing this opportunity and delivering an exceptional experience for both the airline and our valued passengers. I would like to thank to both Wizz Air for their decision and to Ministry of Transport and Communications for their continuous support", - stated Nejat Kurt, TAV Macedonia General Manager.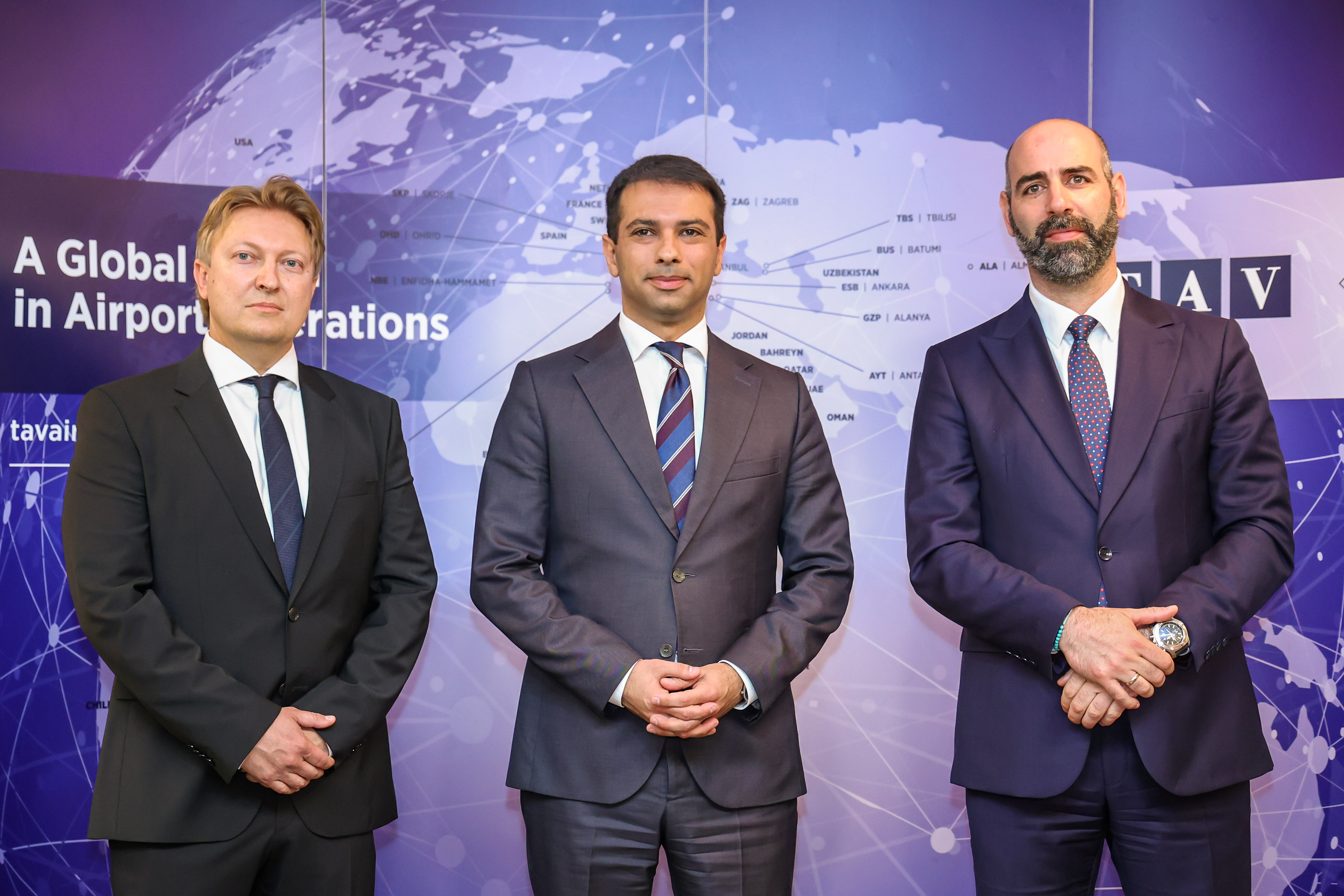 With this latest expansion, Wizz Air solidifies its position as a market leader, offering an extensive network of routes and seamless connections from Skopje: the total number of the airline's routes from North Macedonia now amounts to 35, including two newly announced. The airline's decision to allocate an additional aircraft to Skopje underpins its commitment to supporting the local economy, tourism, and business sectors. Serving as a significant investment into the market, this allocation will create dozens of new direct and indirect jobs in the country, including positions for pilots and cabin crew, in addition to over 250 people already directly employed by Wizz Air in North Macedonia.
WIZZ AIR'S NEW ROUTES FROM NORTH MACEDONIA
| | | | |
| --- | --- | --- | --- |
| Route | Frequency | Fares from ** | Starts |
| Skopje - Luxembourg | Monday, Wednesday, Friday | MKD 1869 / 29.99 EUR | 18 December 2023 |
| Skopje - Ljubljana | Tuesday, Thursday, Saturday*** | MKD 1559 / 24.99 EUR | 27 September 2023 |
WIZZ AIR'S INCREASED FREQUENCIES FROM NORTH MACEDONIA
| | |
| --- | --- |
| Route | Change |
| Skopje – Dortmund | from 7 to 10 flights per week |
| Skopje – Memmingen | from 7 to 9 flights per week |
| Skopje – Eindhoven | from 4 to 7 flights per week |
| Skopje – Berlin | from 4 to 7 flights per week |
| Skopje – Brussels Charleroi | from 4 to 7 flights per week |
| Skopje – Rome Fiumicino | From 3 to 5 flights per week |
| Skopje – Karlsruhe/Baden-Baden | from 3 to 4 flights per week |
| Skopje – Bratislava | from 3 to 4 flights per week |
| Skopje – Bremen | from 2 to 3 flights per week |
* According to CAPA – Centre for Aviation Awards for Excellence 2022
**One-way price, including administration fee. One carry-on bag (max: 40x30x20cm) is included. Trolley bag and each piece of checked-in baggage is subject to additional fees. The price applies only to bookings made on wizzair.com and the WIZZ mobile app. Number of seats at indicated prices are limited.
***Operating 2 flights a week on Wednesday and Sunday until end of summer season 2023.