TAV: THE MACEDONIAN AIRPORTS AMONG THE FASTEST GROWING WORLDWIDE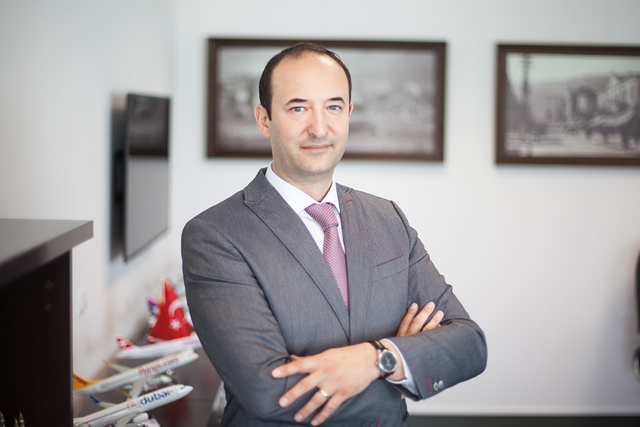 The passenger traffic in August 2019 grew by 17,8%, which sets Skopje and Ohrid airports among the fastest growing airports worldwide, as well as in the group of the leading non-EU countries with highest achieved growth by ACI Europe
The Macedonian airports, Skopje International Airport and Ohrid St. Paul the Apostle Airport, with 17,8% passenger growth in August 2019 are among the fastest growing airports worldwide, as well as in the group of non-EU countries, reports Airports Council International Europe in their latest airport's traffic results.
-Airports in Ukraine (+25,1%), North Macedonia (+17,8%), Albania (+13%), Bosnia and Hercegovina (+12,1%) and Serbia (+12%), led the non-EU markets in passenger traffic increase, states ACI Europe.
According to the analysis of this renown organization, Skopje Airport with 11,1% passenger traffic growth, is among the fastest growing capitals and larger non-EU airports with the highest achieved increase in August 2019, in the company of: Kyiv Boryspil (+24,2%), Antalya (+15,3%), Tirana (+13%), Sarajevo (+12,2%) and Moscow Sheremetyevo (10,6%).
Ohrid Airport on the other hand, with 60,9% passenger growth in August 2019, is one of the fastest growing airports in its group of small airports under 5 million passengers annually, right after Nish (61,1%), followed by Turku (60,3%), Kharkhiv (+38%), Zadar (29,6%), and Memmingerberg (+25,8%), states ACI. Also, Ohrid Airport is one of the 20 airports worldwide with the highest passenger increase in August 2019, reviewed in ACI's 4th group: Targu Mures (168,9%), Taranto (163,6%), Foggia (105%), Nish (61,1%) and Ohrid (60,9%).
-Airports Council International Europe's traffic report once again notes the Macedonian airports among the fastest growing in its sizes and in the group of non-EU countries. It shows TAV Macedonia and TAV Airports' continuous hard work and commitment towards Skopje and Ohrid airports' route network development, attracting of new airlines, and promoting Macedonia as a touristic destination. We will continue to improve the quality of our services and keep the passenger' satisfaction on the high level, states Alper Ersoy, TAV Macedonia General Manager.
According to TAV Airports holding' air traffic statistics, both Macedonian airports, Skopje International Airport and Ohrid St. Paul the Apostle Airport, finished the first 9 months of 2019 with over 2 million passengers (2.052.829) and 13% increase on the annual level, while in the same period (January-September) the number of flights grew by 10% to 16.895.
According to passenger traffic, the most frequent destinations from Skopje Airport in the first 9 months are Istanbul (Istanbul and Sabiha Gokcen) with 9,9% market share, Zurich (6,3%), Vienna (5,8%), Basel (5,3%), Malmo (4,1%). Regarding airlines' share in passenger traffic, Wizz Air transported the largest number of passengers in the period January-September 2019, with 62,2% market share, followed by Turkish Airlines 7,0%, Austrian Airlines (5,8%), Germania Flug (4,0%), Pegasus Airlines (4,0%), Croatia Airlines (3,1%).
The superb results of Skopje and Ohrid Airports are achieved in a time period when ACI Europe reported an average passenger traffic' increase of 3,4% in August, in geographical Europe, which remains below the performance in August 2018 (5,1%), reflecting the less favorable trading conditions for Europe's airports.