TAV ANNOUNCES: IZMIR AND ANTALYA BY SUNEXPRESS ON SKOPJE AIRPORT'S WINTER FLIGHT SCHEDULE
Flight tickets can be booked via the airline's website https://www.sunexpress.com/en/, B2B portal as well as tour operator packages
With the start of the winter 2023/2024 season, Europe's Best Leisure Airline, SunExpress, will continue its operations from Skopje Airport to Izmir and Antalya on a regular year-round basis, TAV Airports announces.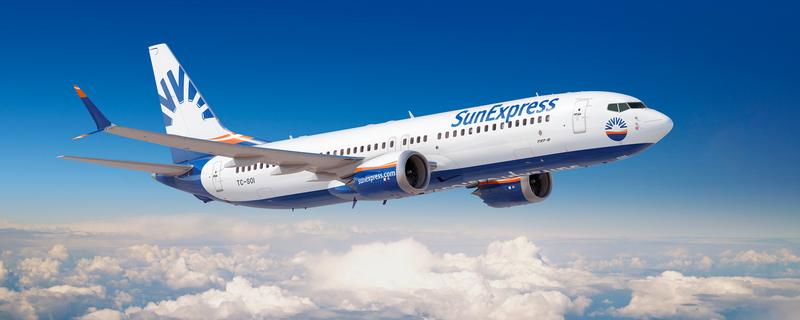 "The continuation of Izmir and Antalya flights by SunExpress, and the addition thereof to the regular flights within the winter flight timetable of Skopje International Airport, will be an excellent opportunity for passengers and travellers to visit these two Turkish touristic cities beyond the peak summer heat and enjoy both cities throughout the entire year, as well for the other way round, people from Türkiye to visit Skopje and North Macedonia", stated Nejat Kurt, TAV Macedonia General Manager.
People will be able to enjoy their trip to Izmir, the metropolitan city on the west coast of Anatolia, and Antalya, the main tourist resort on the Turkish Riviera, throughout the entire year.

As of November 1st, and 3rd respectively flights to Antalya and Izmir will not be chartered, i.e. it won't be tied in a touristic package that travellers should buy via touristic agency. The flight tickets to Antalya or Izmir, from this point, will be free for booking directly through SunExpress web page.
"We are delighted to be strengthening this link with North Macedonia," said Peter Glade, Commercial Director of SunExpress, adding: "With the regular flights we are bringing Turkey and North Macedonia even closer together, giving people from Skopje the opportunity to enjoy the beautiful beaches of Izmir and Antalya, and bringing Turkish travellers closer to the kale of Skopje."

On these regular flights, SunExpress will operate with its most reliable and modern fleets in Europe, onboard Boeing 737 aircraft, with a seating capacity of 189 passengers, two flights per week, to Izmir, and two flights per week, to Antalya. Flights to Izmir will operate every Friday and Sunday. Flights to Antalya will operate every Wednesday and Saturday.

Within its regular marketing activities for promotion of Skopje and Ohrid Airports to airlines and tour-operators, that TAV Macedonia is initiating, yesterday 21st September, in Skopje, together with SunExpress the airport operator organized a promotional event that was attended by 30 Macedonian touristic agencies. Airline's plans for the Macedonian market were presented, as this is the first time that SunExpress will fly from Skopje during the winter season and the first time that their flights to Antalya will be operational during the winter.
TAV Macedonia, subsidiary of TAV Airports, a member of Groupe ADP, finished the period between January – August 2023 with a total of 2.049.157 passengers at both Macedonian airports - Skopje International Airport and Ohrid St. Paul the Apostle Airport. This is a 32% increase compared to the same period of 2022, while compared to 2019, which is considered a referent year in aviation, the air traffic figures note 15% more passengers. In terms of the number of flights, there were 15.344 flights for the 8 months of 2023, or 20% more flights than in 2022, i.e., 4% more compared to 2019.