TAV, CROATIA AIRLINES, AND SPLIT-DALMATIA COUNTY TOURIST BOARD PRESENTED THE NEW SKOPJE-SPLIT SEASONAL ROUTE TO MACEDONIAN TRAVEL AGENCIES
TAV Macedonia, with its Skopje International Airport representatives, as co-organizer, together with Croatia Airlines and the Split-Dalmatia County Tourist Board, on 24th April 2023, jointly presented the announced new seasonal route Skopje – Split to the Macedonian travel agencies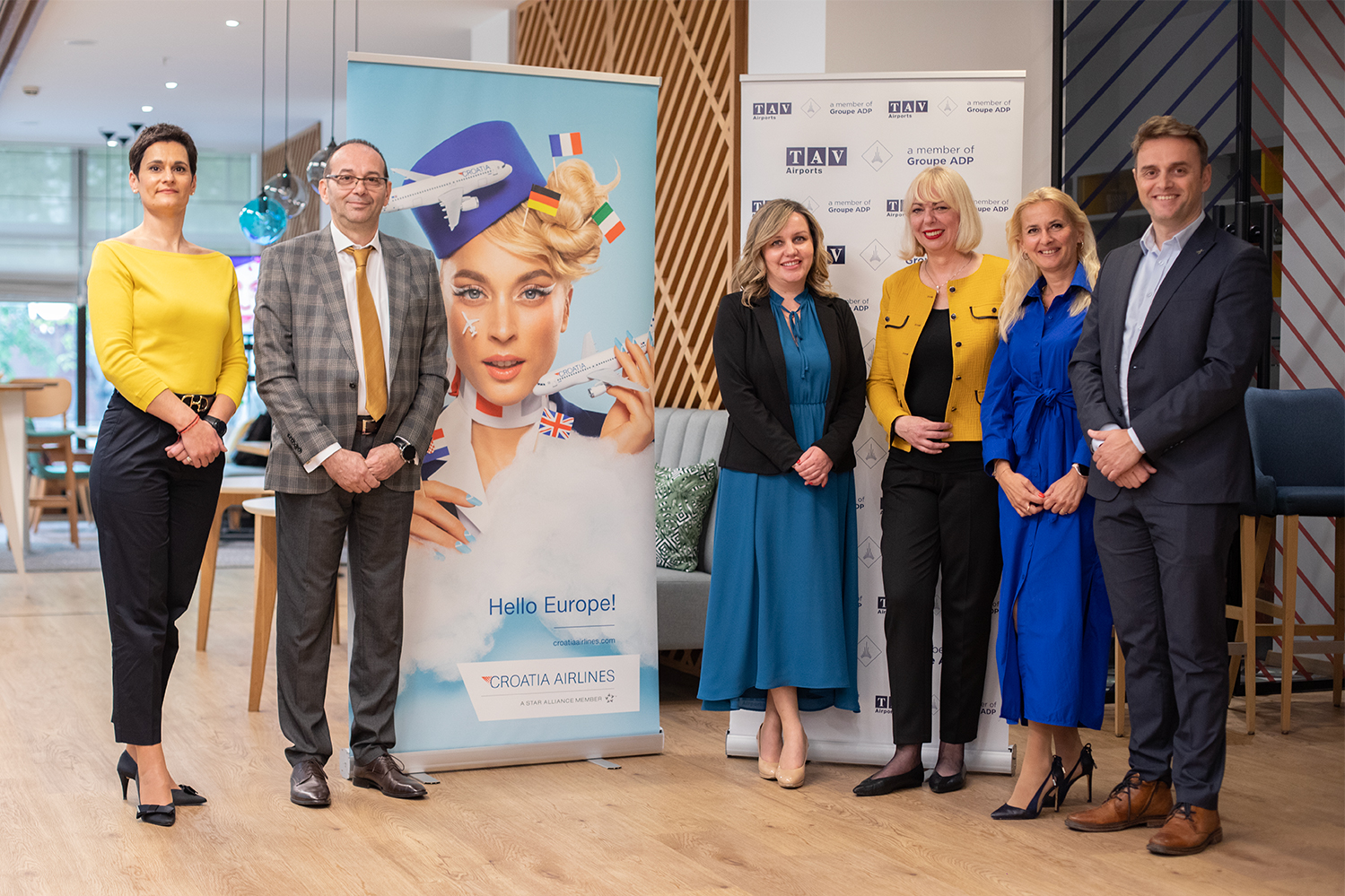 The highlight of the presentation was the introduction of seasonal flights on the new Skopje-Split route, with which Croatia's flag carrier, Croatia Airlines will be directly connecting the Macedonian capital with the Croatian coast during this year's tourist season.
As it was announced earlier this year, the launch of this new air route will be on 12th May and will be operated until mid-October 2023. Croatia Airlines is planning to operate direct flights between Skopje and Split, the tourist center of Dalmatia, twice a week.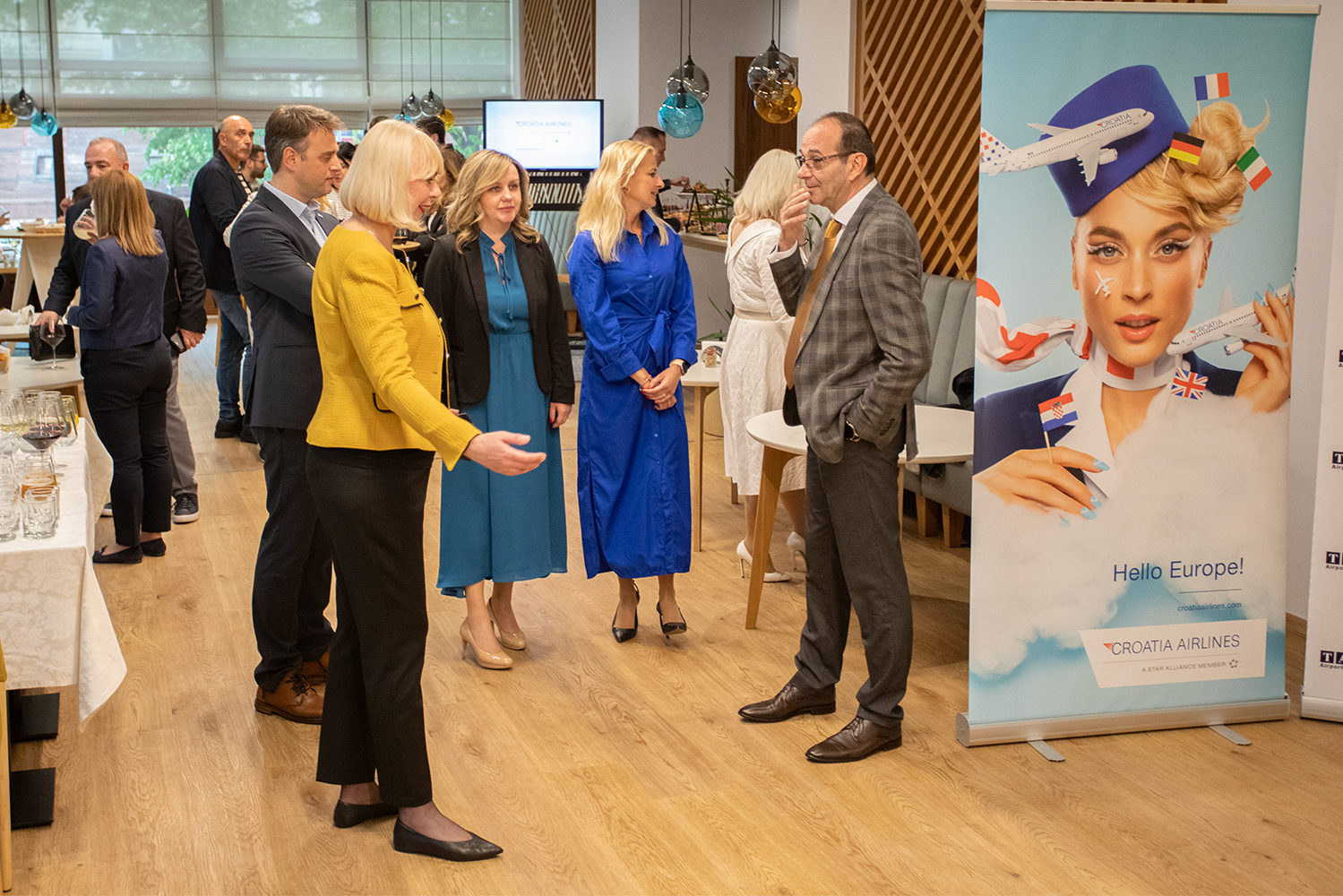 Croatia Airlines' aircraft will be taking off from Skopje International Airport on Wednesdays and Saturdays at 5:45 a.m. and will be arriving at Split Airport at 7:10 a.m. Flights from Split Airport to Skopje International Airport will be operated on Tuesdays (departing at 10:00 p.m., and arriving at Skopje Airport at 11:05 p.m.), and on Fridays (departing from Split at 09:35 p.m., and arriving in Skopje at 11:00 p.m.). Skopje-Split route flights will be operated aboard Airbus 319 jet aircraft with 144 passengers seating capacity.
Return flight tickets on the Skopje-Split route are available at prices starting from 119 euros for purchases made either online on Croatia Airlines' website (www.croatiaairlines.com) or via mobile application.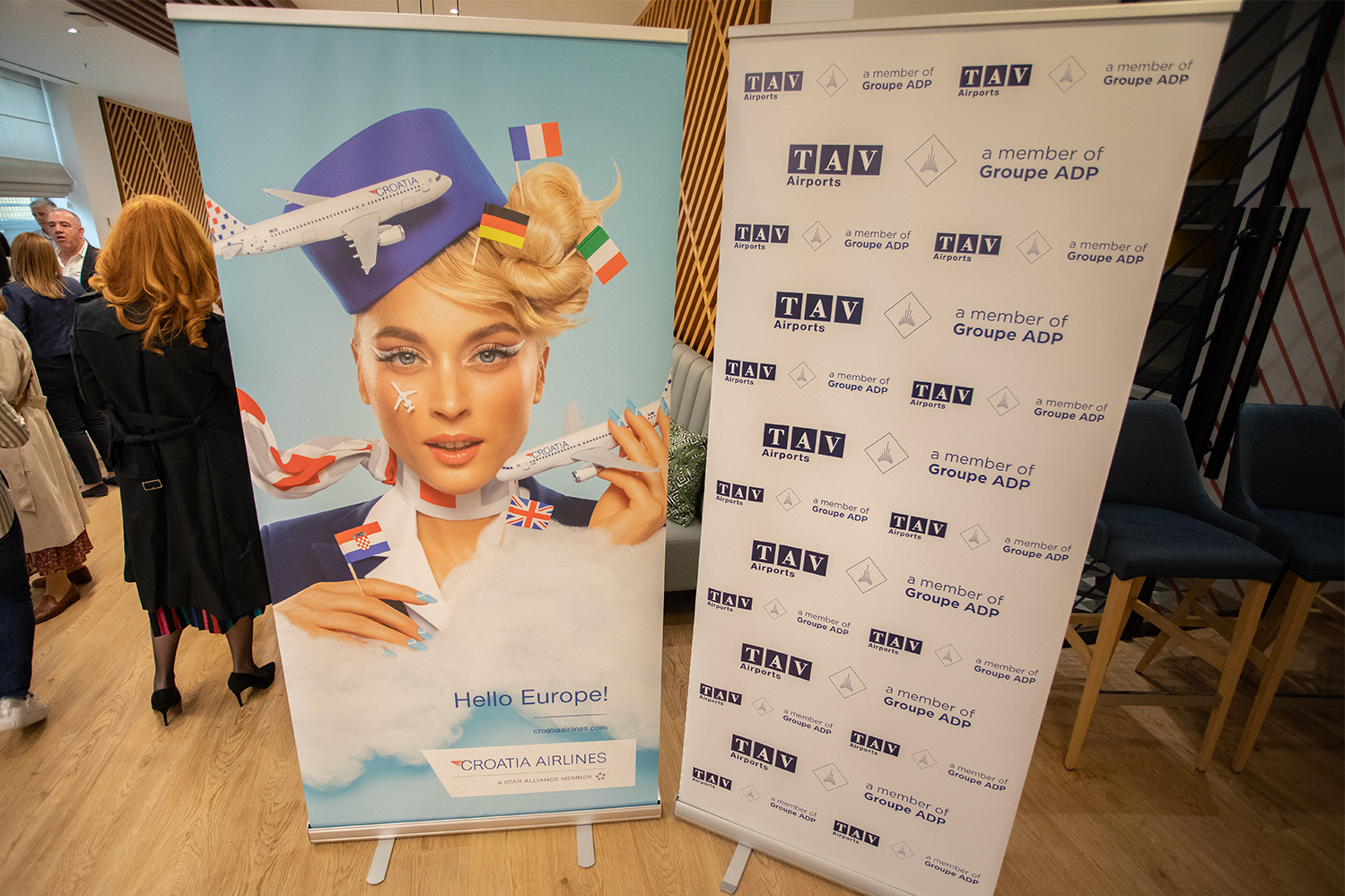 The Adriatic Sea and the Croatian coast have always been attractive holiday destinations for Macedonian citizens, who were choosing to spend their summer holidays there despite the long traveling hours (more than 12hrs by a car), therefore, TAV Macedonia officials believe that with the introduction of this new route, traveling hours will be shortened to only 1 hour, which will make the Croatian coast much more accessible for Skopje International Airport passengers, and on the other hand it will also provide opportunities for Croatian citizens from Split region to visit our country as well.
Furthermore, TAV officials say that they are happy that Croatia Airlines recognized the potential and decided to establish this direct connection between Skopje and Split, which hopefully will become a traditional destination from Skopje International Airport in the future years.
During this year's tourist season, Croatia Airlines is planning to connect Croatia with 24 international destinations (i.e., 25 European airports) by operating flights on 47 international routes. More specifically, Croatia Airlines is planning to operate more than 17,000 flights and to offer more than 1,820,000 seats.
TAV Macedonia, the airport operator of Skopje International Airport and Ohrid St. Paul the Apostle Airport finished the first quarter of 2023, January – March, with almost 500.000 passengers at both Macedonian airports, which is an increase of 41% compared to the same period in 2022. At the same time, the number of flights at both airports amounted to 4.169, with a 39% annual increase.