AT SKOPJE AIRPORT: TAV MACEDONIA WELCOMED NORWEGIAN'S 1ST FLIGHT FROM OSLO
TAV Macedonia today, Friday, 23rd June, welcomed the first flight of Norwegian from Oslo at Skopje International Airport, thus marking the entrance of a new airline in the Macedonian aviation market and the new seasonal route Oslo – Skopje – Oslo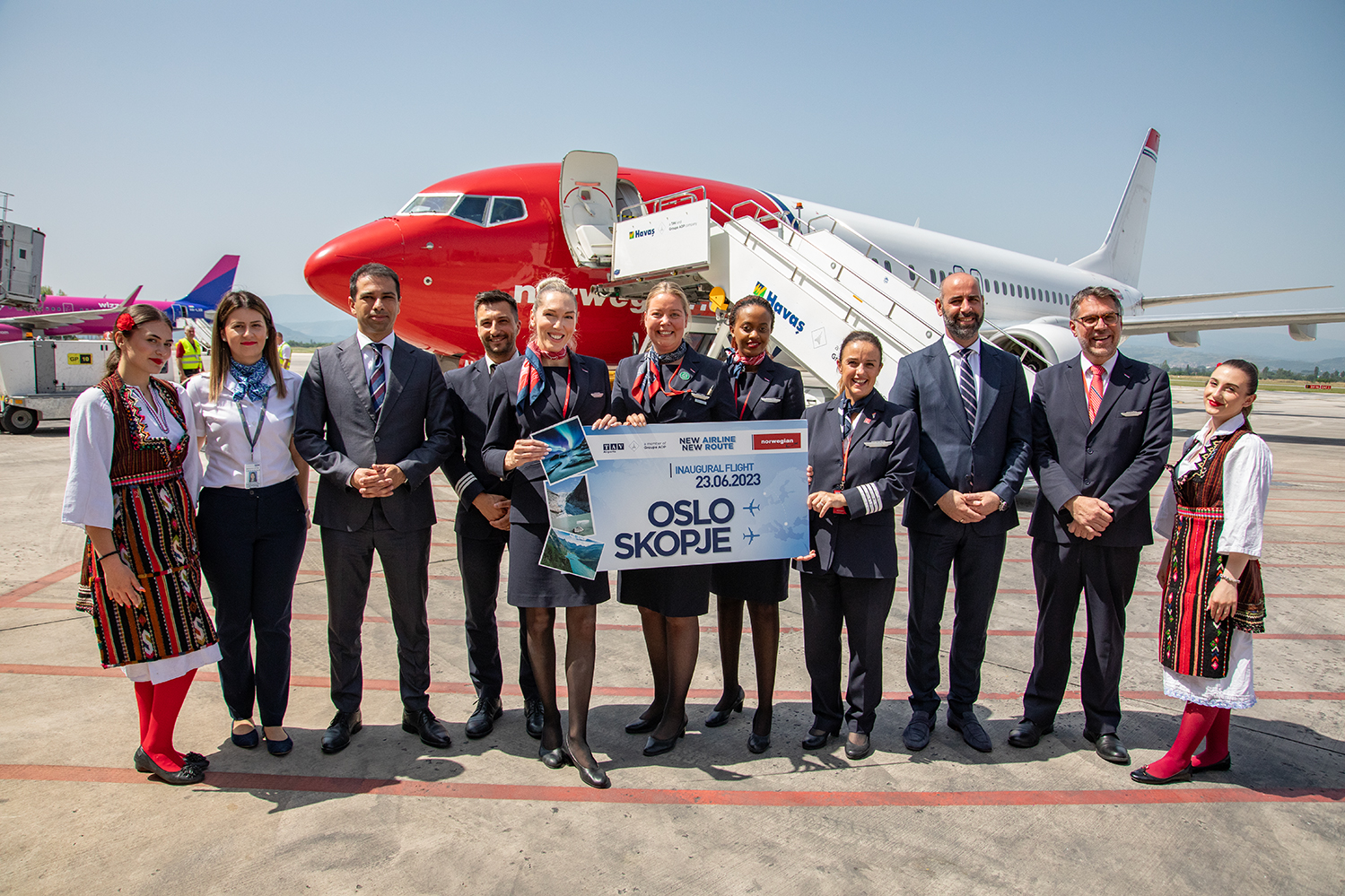 TAV Macedonia, this morning, with a water cannon salute welcomed the first flight from Oslo at Skopje International Airport operated by Norwegian, the renowned Scandinavian airline.
With a Boeing 737, that can accommodate up to 189 passengers, the airline made its inaugural flight touchdown at Skopje International Airport, marking the start of its official commercial operations on the Macedonian market.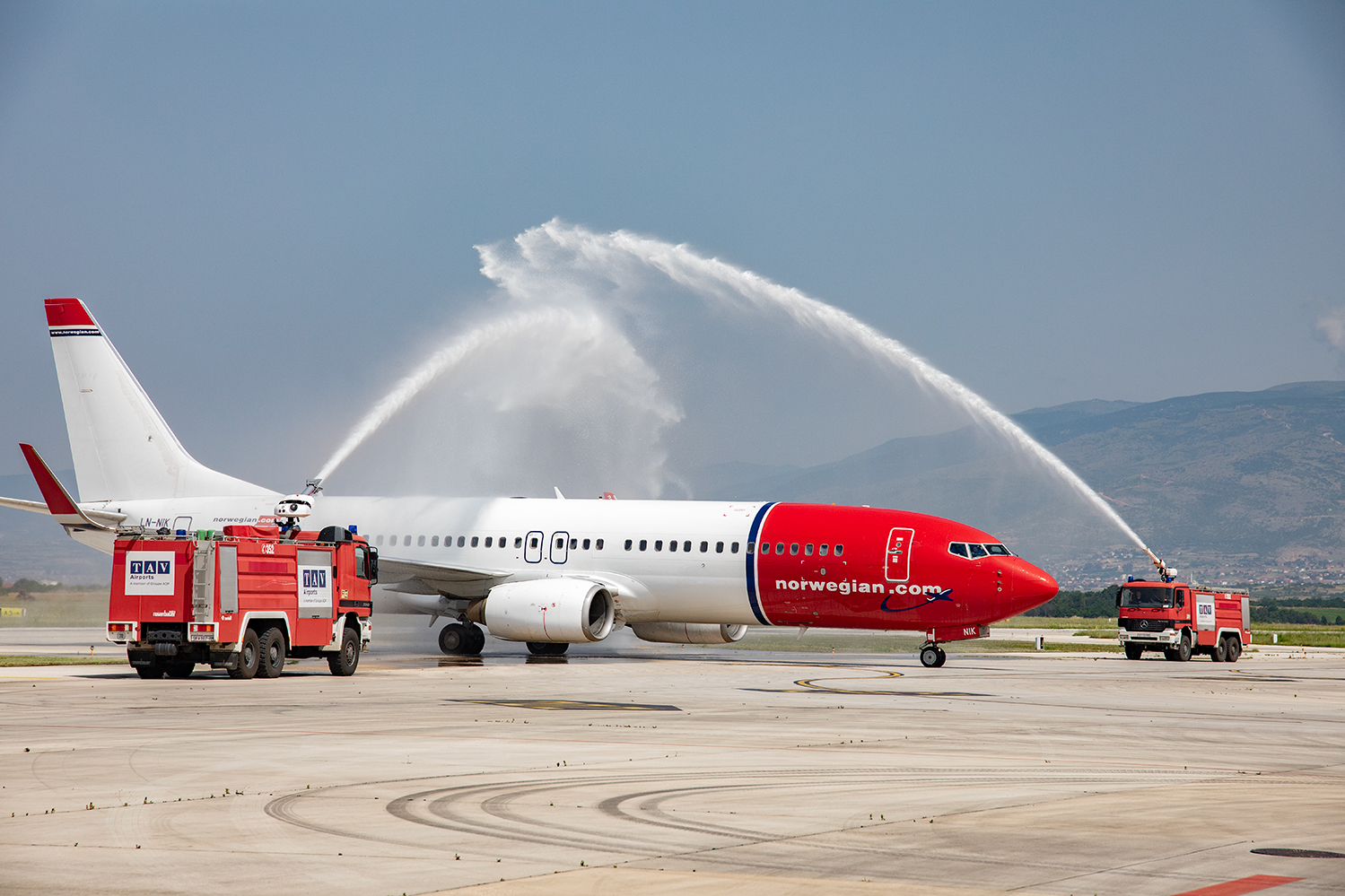 "As TAV we are excited to welcome and celebrate Norwegian's entrance into the Macedonian market, with today's inaugural flight from the cosmopolitan hub of Norway, Oslo to Skopje. Skopje International Airport will be connected by air to the Norway capital, and with the Oslo Airport Gardermoen, twice a week, on Mondays and Fridays, as of today, June 23rd. Norwegian Airlines will fly to Skopje International Airport for the first time, creating another opportunity for Macedonians to get to Oslo and visit the land of the beautiful fjords and northern lights. We are happy that the airline started its operations and we look forward to long-term and successful cooperation and many happy and satisfied passengers.", stated Nejat Kurt, TAV Macedonia General Manager.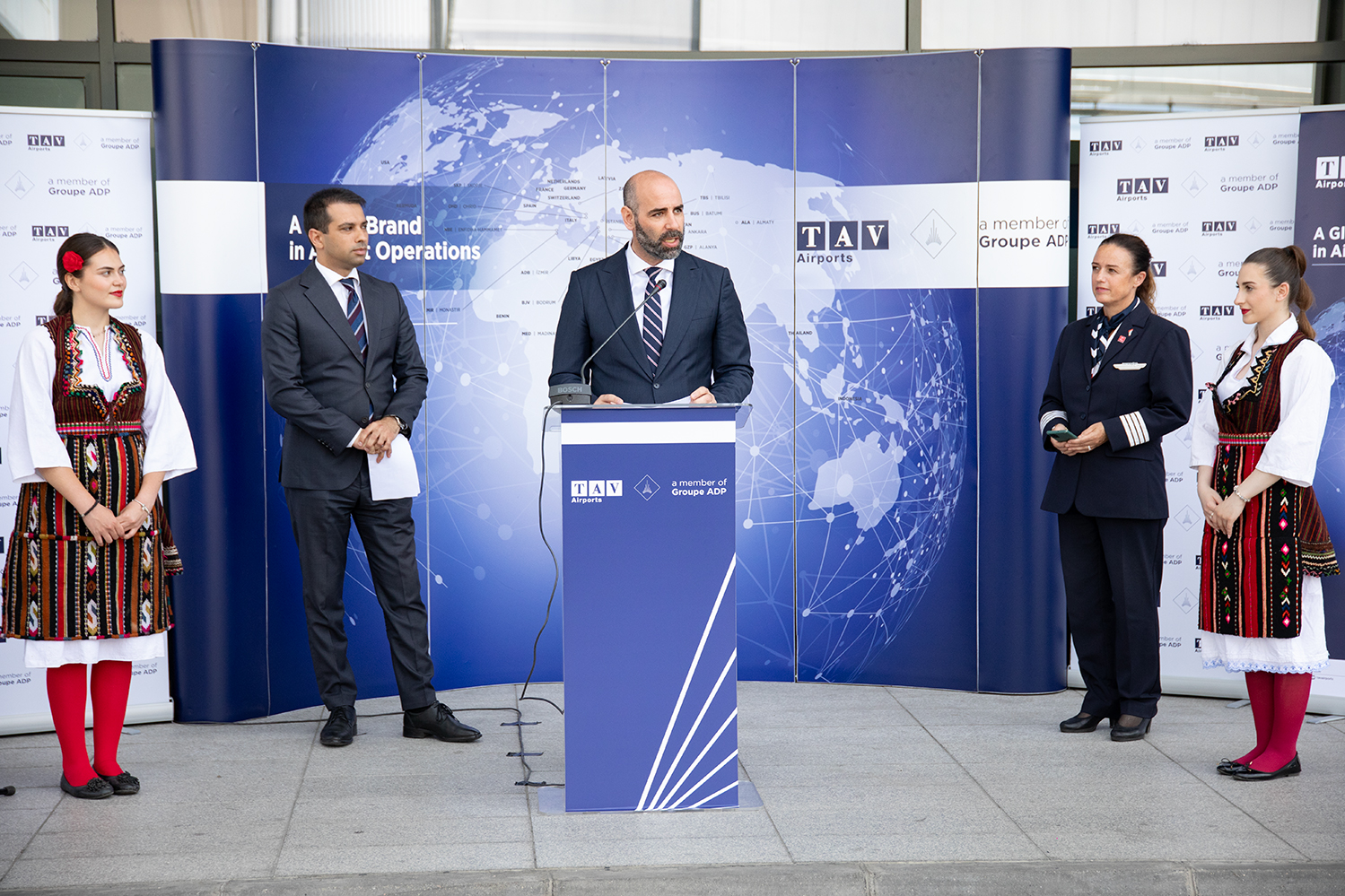 TAV Macedonia officials outlined that this new route would allow travelers from both North Macedonia and Norway to enjoy and discover the beauties of the two cities – Oslo, a dynamic and progressive city surrounded by stunning natural beauty, promises an unforgettable experience. Visitors can immerse themselves in the rich Viking heritage, explore world-class museums, and savor the culinary delights of the burgeoning Nordic food scene. Oslo's unique blend of history, culture, and modernity make it a must-visit destination for travelers, and Skopje, with its rich history, vibrant culture, and breathtaking scenery, offers visitors a captivating experience. From the majestic Skopje Fortress to the picturesque Old Bazaar, the city boasts an array of attractions waiting to be explored.
"We are pleased to be present in Skopje and look forward to welcoming new passengers on board. Oslo has historic sites and is situated by the fjord and is a popular destination for many tourists. We also look forward to flying many Norwegians to Skopje here in beautiful North Macedonia this summer," said Magnus Thome Maursund, Chief Commercial Officer in Norwegian.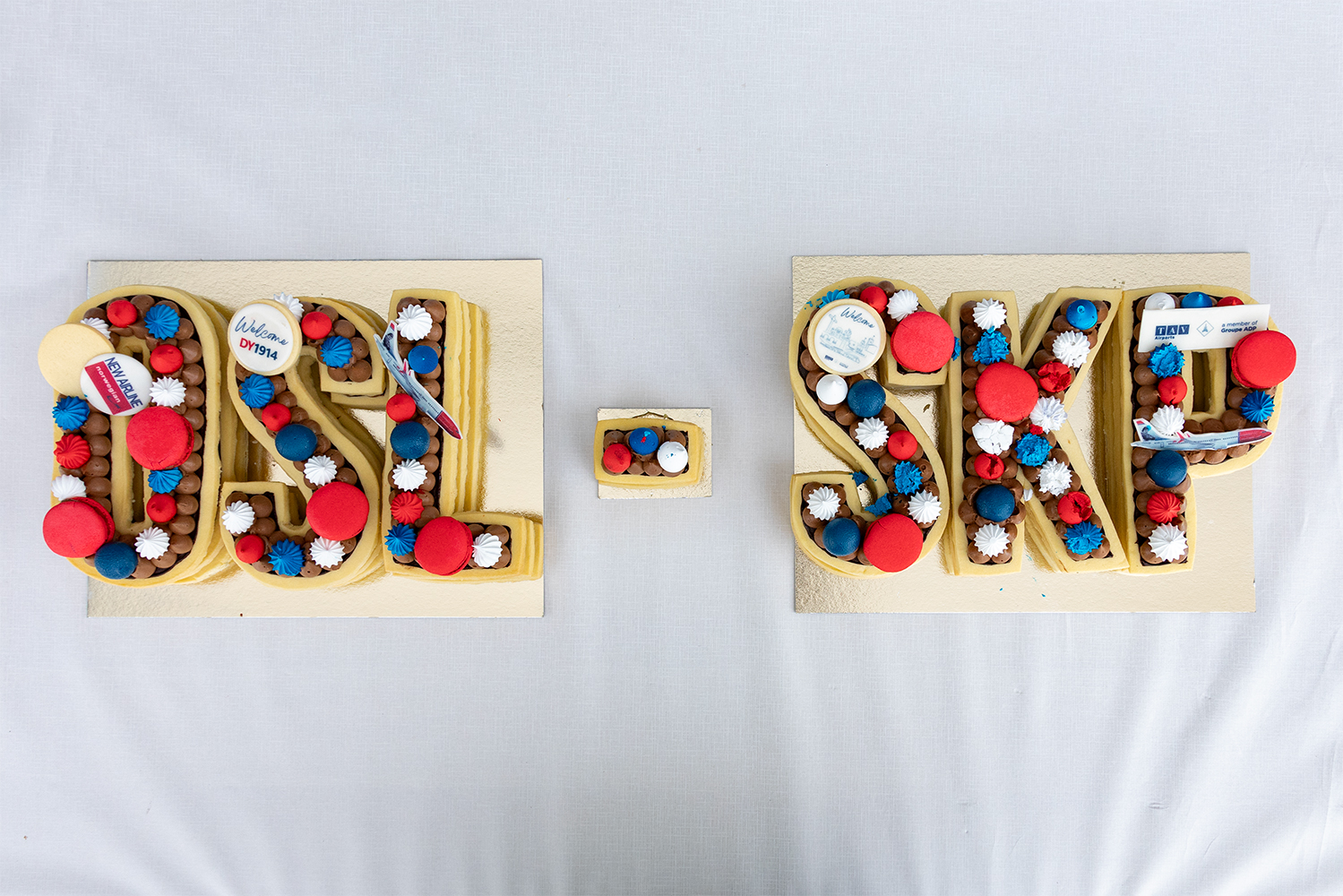 With its modern and fuel-efficient fleet of aircraft that contribute to the achievement of its long-term sustainability targets, and commitment to exceptional service, Norwegian strives to provide passengers with an outstanding travel experience. Travelers on the Oslo – Skopje and Skopje – Oslo route can expect comfortable seating, delectable cuisine, and a wide array of entertainment options, making their approximately 3-hours journey enjoyable from start to finish. Norwegian's renowned hospitality and attention to detail will ensure that each passenger feels valued and well taken care of throughout their flight.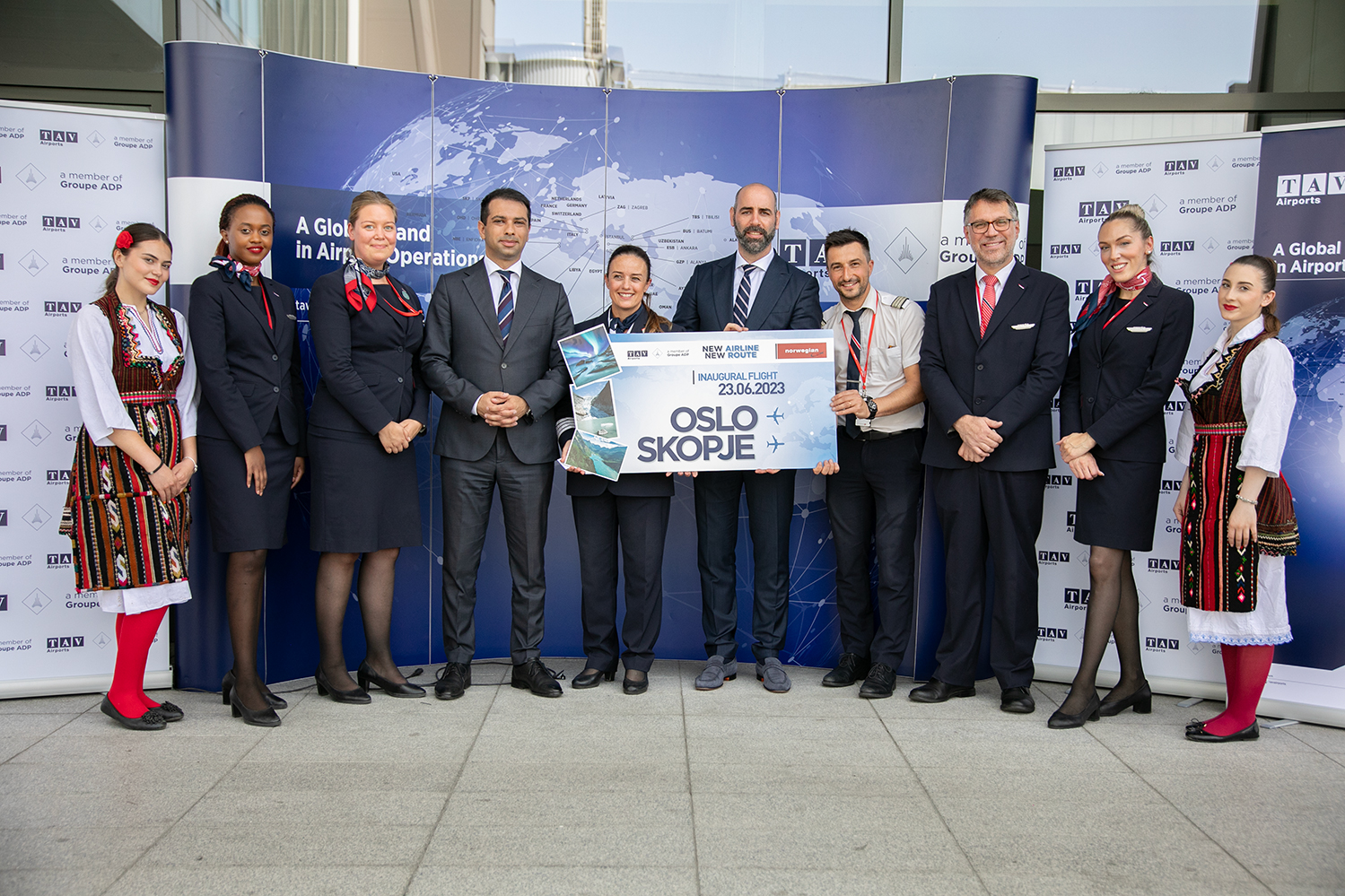 Flight tickets reservation and booking is available on Norwegian's website
https://www.norwegian.com/en
.
The flights are scheduled from today June 23rd, on Fridays and Mondays. The flights on Friday depart from Oslo Airport at 06:35h and arrive at Skopje Airport at 09:40h, while the departure back to Oslo from Skopje is at 10:20h. On Mondays, the departure time from Oslo is 17:15h, with 20:20h being the arrival time at Skopje International Airport.
TAV Macedonia continues to mark the positive recovery trend in air traffic. In the five months of 2023, TAV Macedonia records 1.036.296 passengers who traveled through both Macedonian airports, Skopje International Airport and Ohrid St. Paul the Apostle Airport. This figure represents 45% increase compared to the same period in 2022 and 13% increase compared to 2019, which is considered a referent year in aviation, following the covid-19 crisis. In the same period, January-May 2023, the number of flights at both Macedonian airports reached 8.097 with an annual increase of 29% and 6% increase compared to 2019.