TAV Macedonia, at Skopje International Airport, welcomed the inaugural flight from Split operated by Croatia Airlines
Late tonight, Friday, 12 May 2023, at 23:00h, with a traditional water salute and welcome cookies, at Skopje International Airport, TAV Macedonia welcomed the passengers who arrived onboard the inaugural flight of Croatia Airlines from Split, and at 5:45h this morning we will greet the first passengers who will depart from Skopje to Split.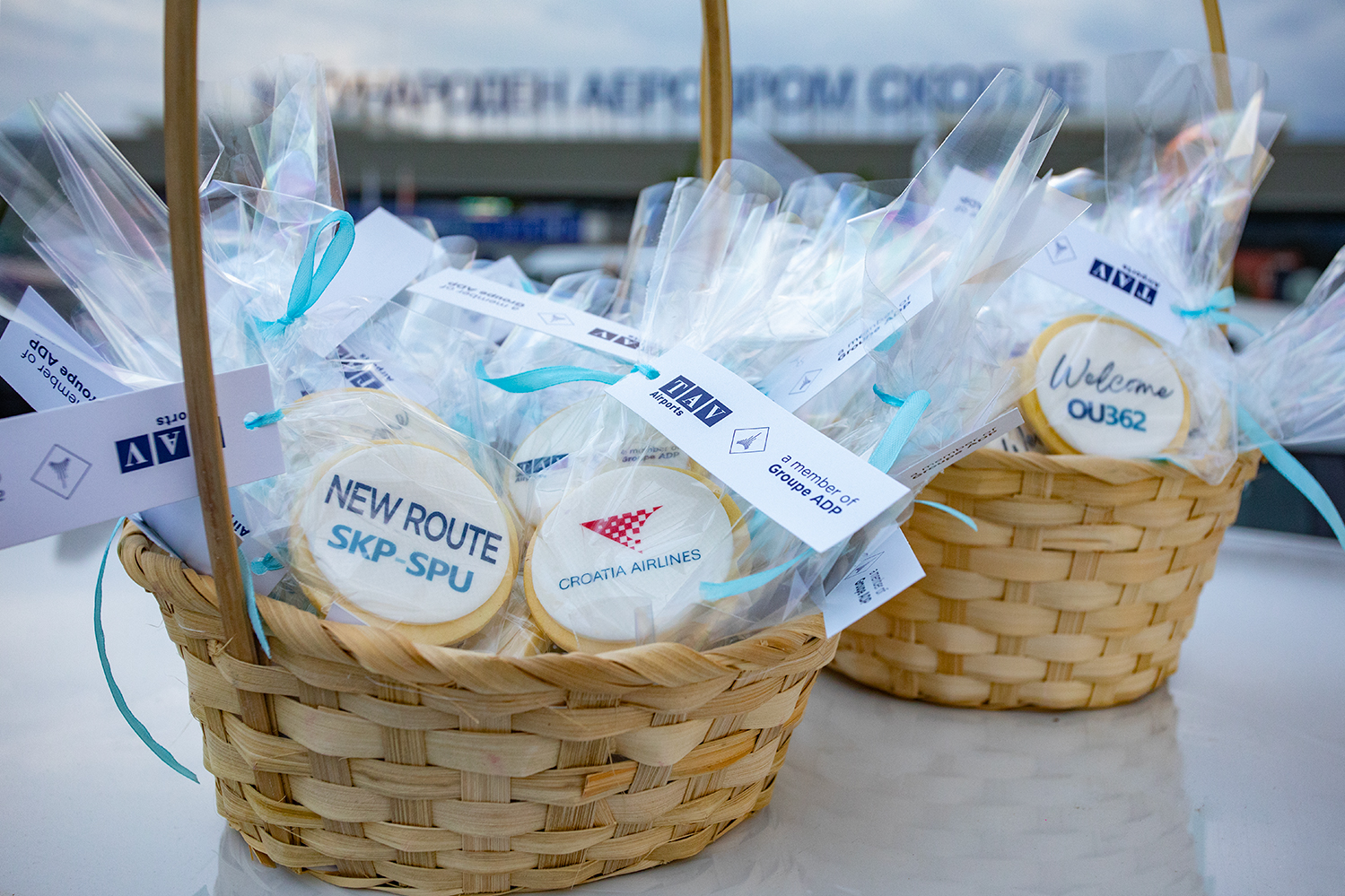 Split - Skopje - Split air route of the Croatian flag carrier airline, will connect the Macedonian capital with the heart of Dalmatia on the Croatian coast, during the summer season, i.e., until mid-October.
During this period, Croatia Airlines will operate with a Dash 8-Q400 aircraft, with a capacity of 76 seats, twice a week, every Tuesday and Friday.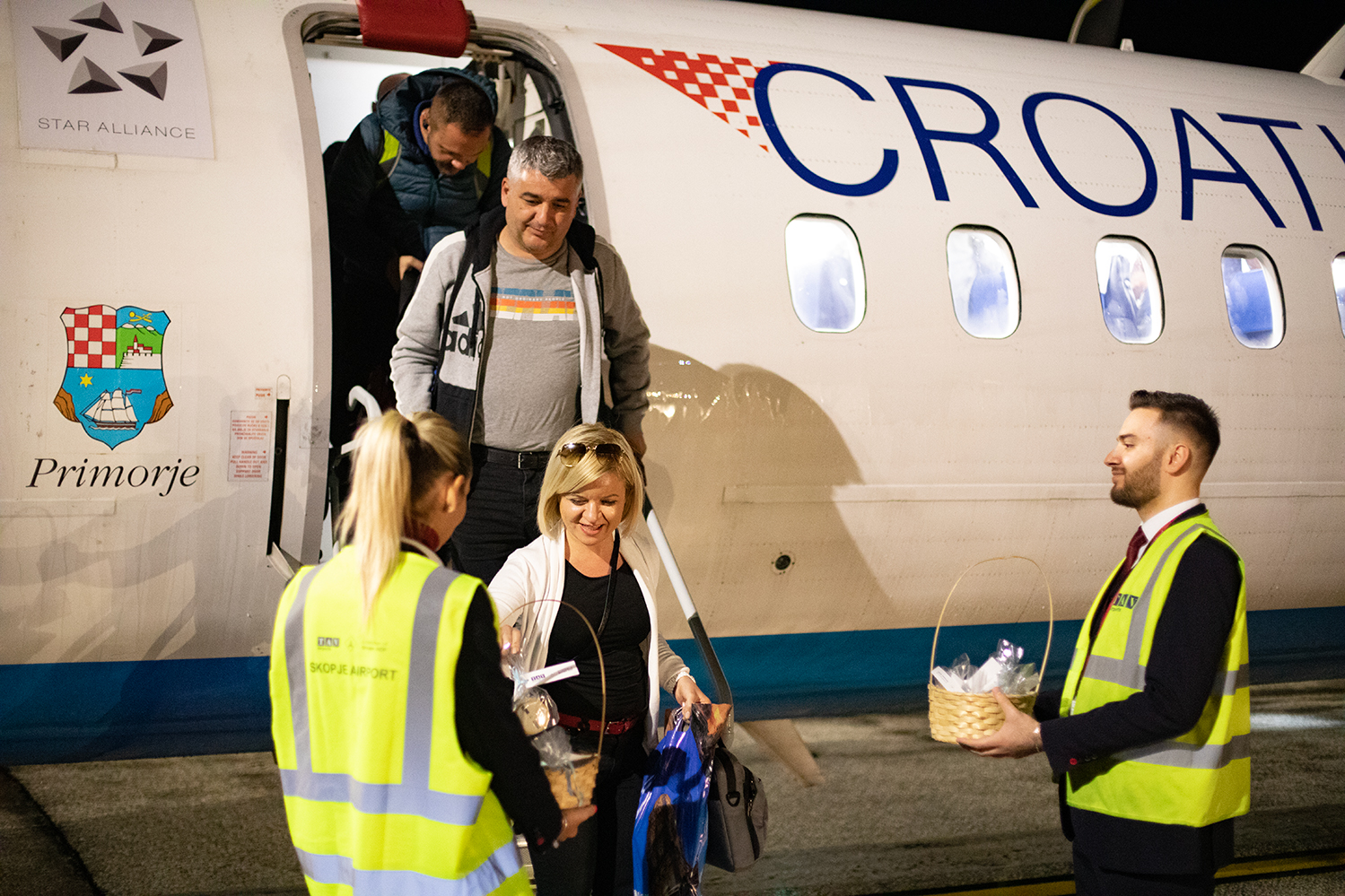 The arrival time in Skopje will be 23:25 on Tuesdays and 23:00 on Fridays, while the departure time from Skopje to Split will be 5:45, both on Wednesdays and Saturdays.
The duration of the flight between Skopje and Split is approximately 1 hour and 25 minutes.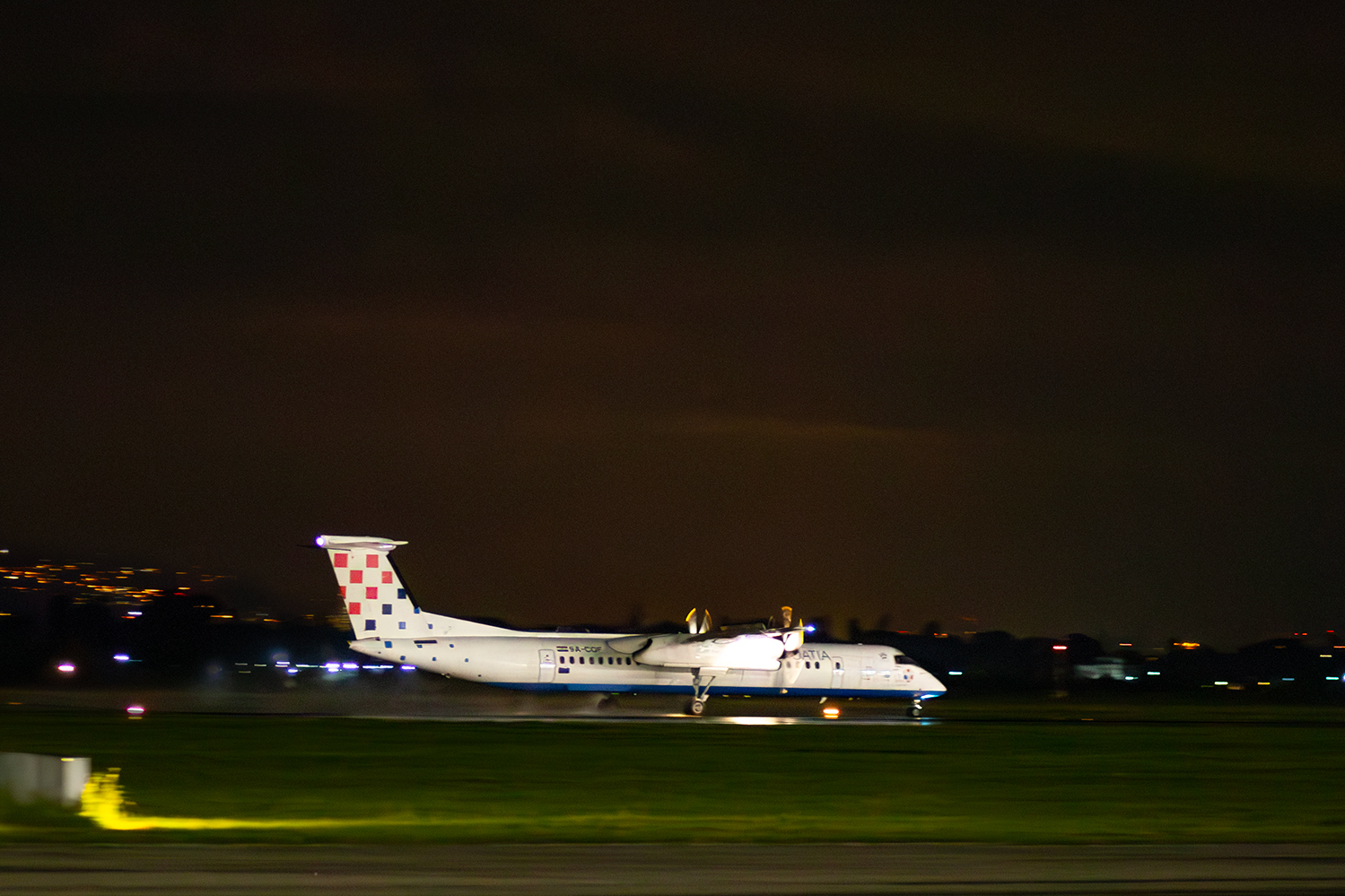 We believe that this route will be suitable for all tourists and travelers who want to shorten their travel time to have more time to explore and make new memories of the Adriatic Sea.
For flight tickets booking, please visit Croatia Airlines' website: https://www.croatiaairlines.com/