TAV: LUFTHANSA 1ST FLIGHT FROM FRANKFURT TOUCHES DOWN AT SKOPJE AIRPORT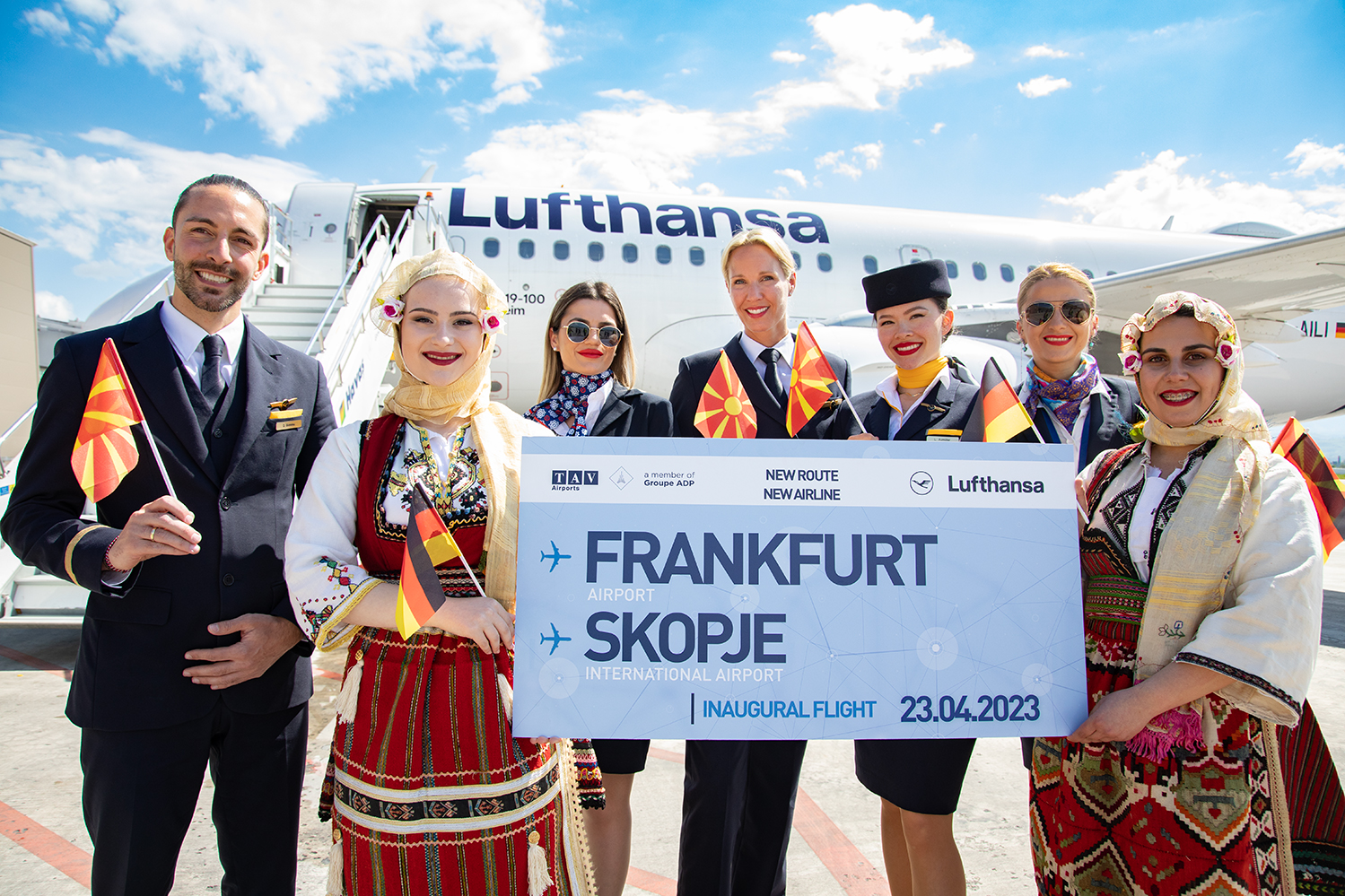 The German flag carrier, Lufthansa, today officially entered the Macedonian aviation market with the launch of a new regular route from Skopje to Frankfurt, announces TAV Macedonia.
Lufthansa's Airbus A319 touched down at Skopje International Airport runway, at 14:05 today, and returned back to Frankfurt at 14:55h, The German airline now connects the Macedonian capital to the main airport in Frankfurt by offering flights seven days a week (some days with two flights per day), with aircrafts types: Airbus A319, Airbus A320 and Airbus A320NEO.
The white and blue aircraft was welcomed at Skopje Airport tarmac with the traditional aviation water cannon salute performed by TAV's firefighting team, followed by a cake cutting ceremony for the new destination, that besides TAV and Lufthansa was attended by the Ambassador of Germany, Petra Drexler and the Minister of Transport and Communications, Blagoj Bochvarski.
"Lufthansa will fly on the route Frankfurt-Skopje each day, 7 days a week, and in some days it will have 2 rotations daily. Frankfurt Airport is the main airport in Frankfurt, it is Lufthansa's hub and one of Europe's most important transfer airports. It connects its passengers with more than 300 destinations worldwide. The daily frequency of flights will be a great opportunity for our passengers who often travel to Germany, as well as for passengers who'll use Frankfurt as a transfer airport to reach North America or other far destinations on different continents. Lufthansa's route Frankfurt-Skopje is important for Macedonian diaspora, for passengers traveling for business purposes, as well as for tourism and leisure. Additionally, it'll give new options for air cargo transport, as Germany is the main trade partner of North Macedonia. We are confident that Lufthansa's presence will add a new value for all the travelers from Skopje International Airport, for TAV Macedonia's services, and for the Macedonian aviation market as a whole.", stated Metin Batak, TAV Macedonia General Manager.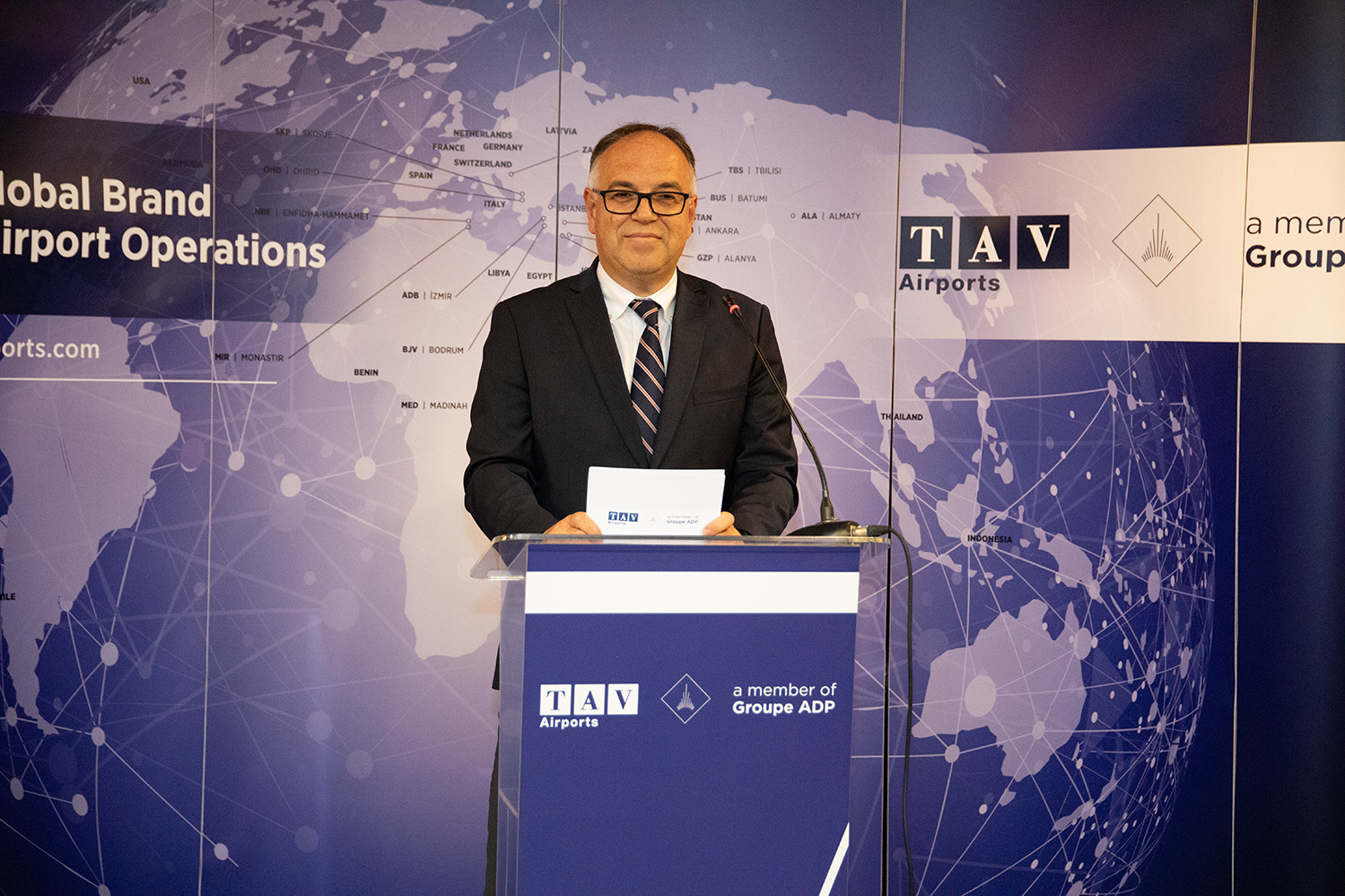 The Lufthansa Group has been present on the Macedonian market for over decades now, with Austrian Airlines operating between Skopje and Vienna since 1996, now offering, as of this upcoming summer schedule, 14 weekly flights.
Edelweiss, another sister company of SWISS, which is within Lufthansa group, is currently operating four weekly flights between Skopje and Zurich.
Including the additional 10 weekly Lufthansa flights from Frankfurt to Skopje, the Lufthansa Group is now offering a total of 28 flights per week from Skopje Airport.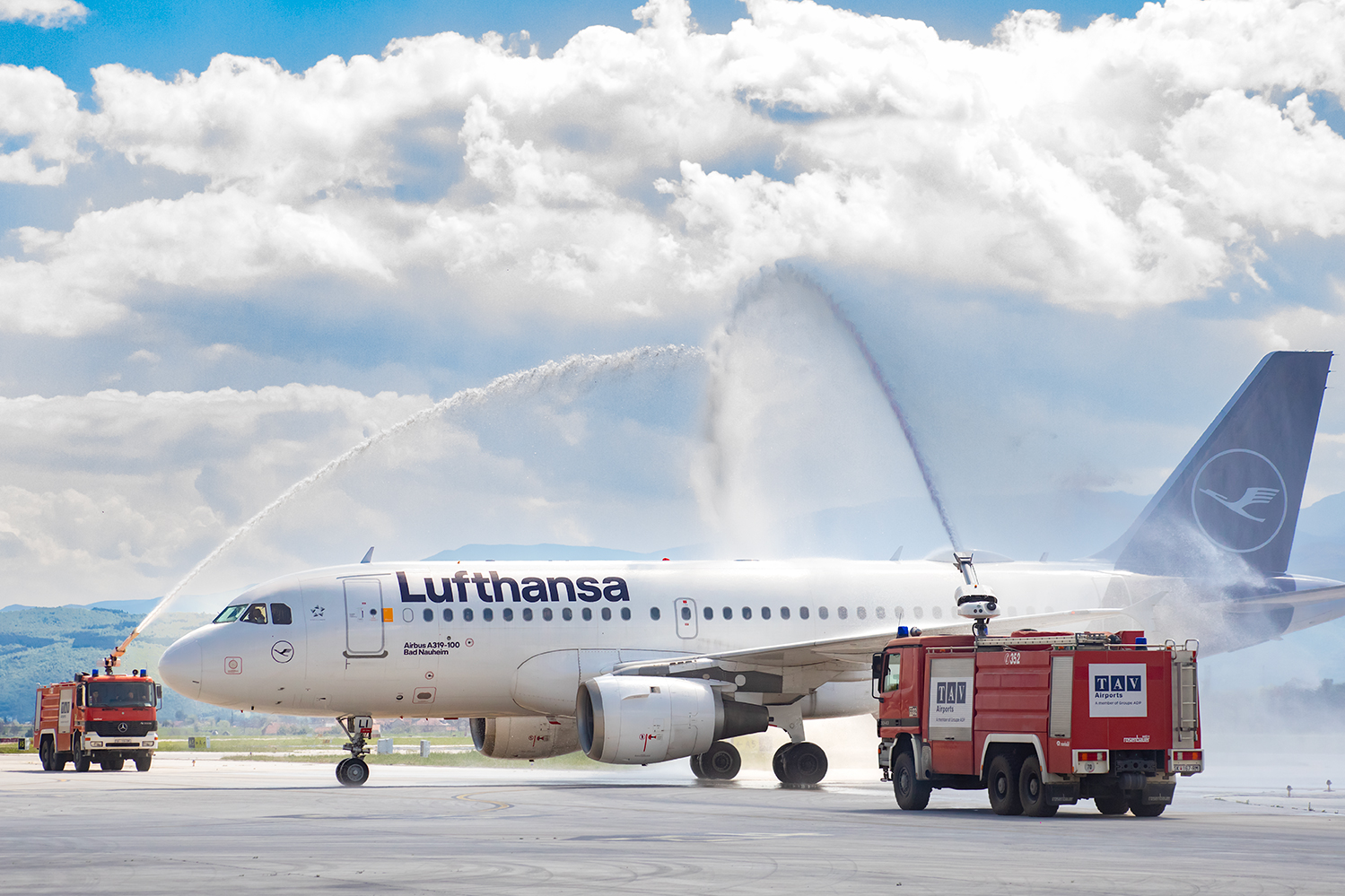 "As of today Lufthansa as third carrier out of our Group will now have a daily flight to the capital Skopje. This German airline Lufthansa represents the biggest airline in our Group, With over 100,000 Macedonians living in Germany, it is a very attractive destination for their family and friends from North Macedonia. As a result of the high demand for flights to Germany and beyond, we are now able to offer our passengers nonstop flights to our largest hub in Frankfurt with an Airbus A319, A320 or A320NEO. Ticket prices for round trips from Skopje to Frankfurt start at 169 EUR and can be booked in many travel agencies or on lufthansa.com. If you have not visited Frankfurt yet, now you have the chance to do so with this new nonstop, two-and-a -half-hour flight to the heart of Western Europe. Frankfurt is a global hub for commerce, tourism and culture, and it offers a wide range of tourist attractions and sights, including world-class cultural events and exhibitions,", stated Peter Pullem, Senior Director Sales for Central, Eastern Europe, Russia, CIS and Israel, for the Lufthansa Group.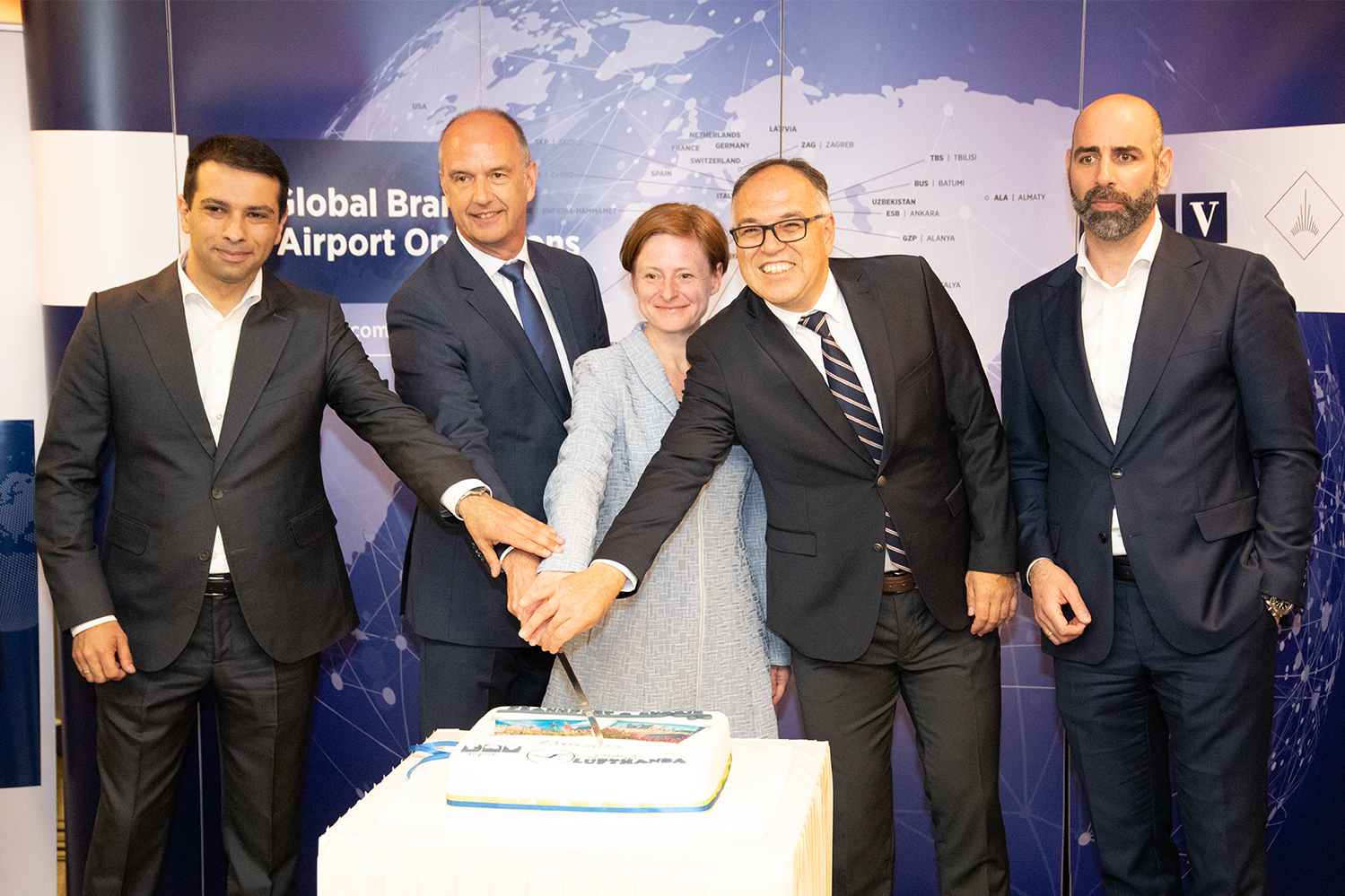 TAV Macedonia finished the first three months of 2023 (January-March) with 493.720 passengers at both Skopje International Airport and Ohrid St. Paul the Apostle Airport, which is 41% increase compared to the same period in 2022 and 3% increase compared to 2019, that is considered as a referent year in aviation, before covid-19 crisis appeared. In the same period, January-March 2023, the number of flights at both Macedonian airport was 4.169, with an annual increase of 39% and 3% increase compared to 2019.