TAV ANNOUNCES: CROATIA AIRLINES WILL LAUNCH SKOPJE-SPLIT SEASONAL ROUTE AS OF 12TH MAY 2023
Flight tickets are already on sale and it can be booked on the airline's website.

A 15 percent discount will be available between 15th and 21st March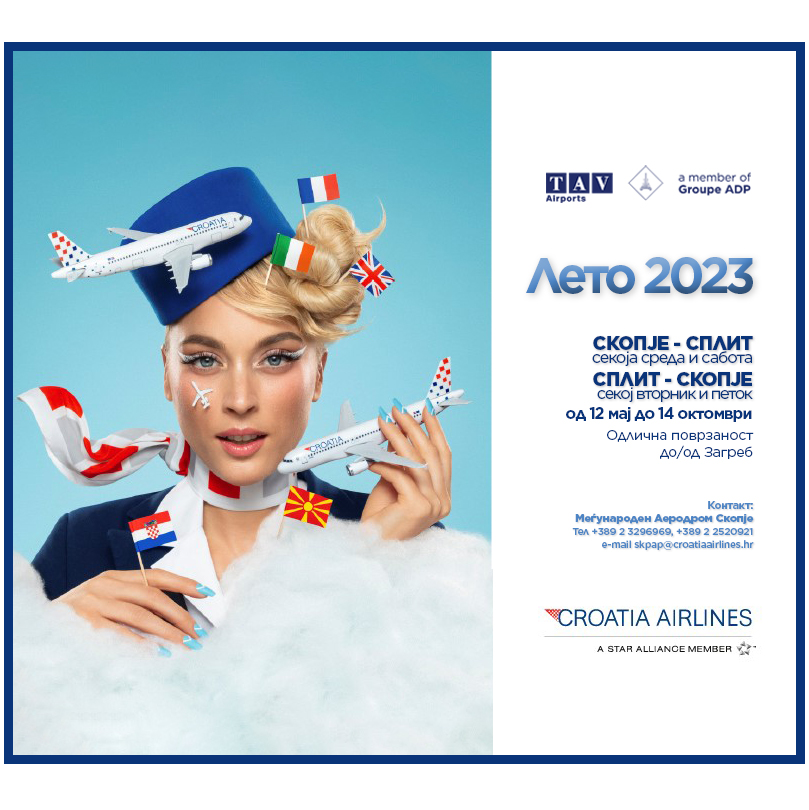 The Croatian flag carrier, Croatia Airlines, will launch a new seasonal route Skopje-Split, as of 12th May this year, announces TAV Macedonia, after the airline has scheduled the flights between Skopje International Airport and Split Airport.
The airline will fly between the capital of North Macedonia and the tourist centre of Dalmatia during the summer season, from 12th May until 14th October 2023. In this period, Croatia Airlines will operate the flights with Dash 8-Q400 aircraft with a seating capacity of 76 passengers, twice per week, on Tuesdays and Fridays. The arriving time in Skopje will be at 23:25 on Tuesdays / at 23:00 on Fridays, while the departing time for Split will be at 5.45, both on Wednesdays and Saturdays. The duration of the flight between Skopje and Split is about 1:25 hour.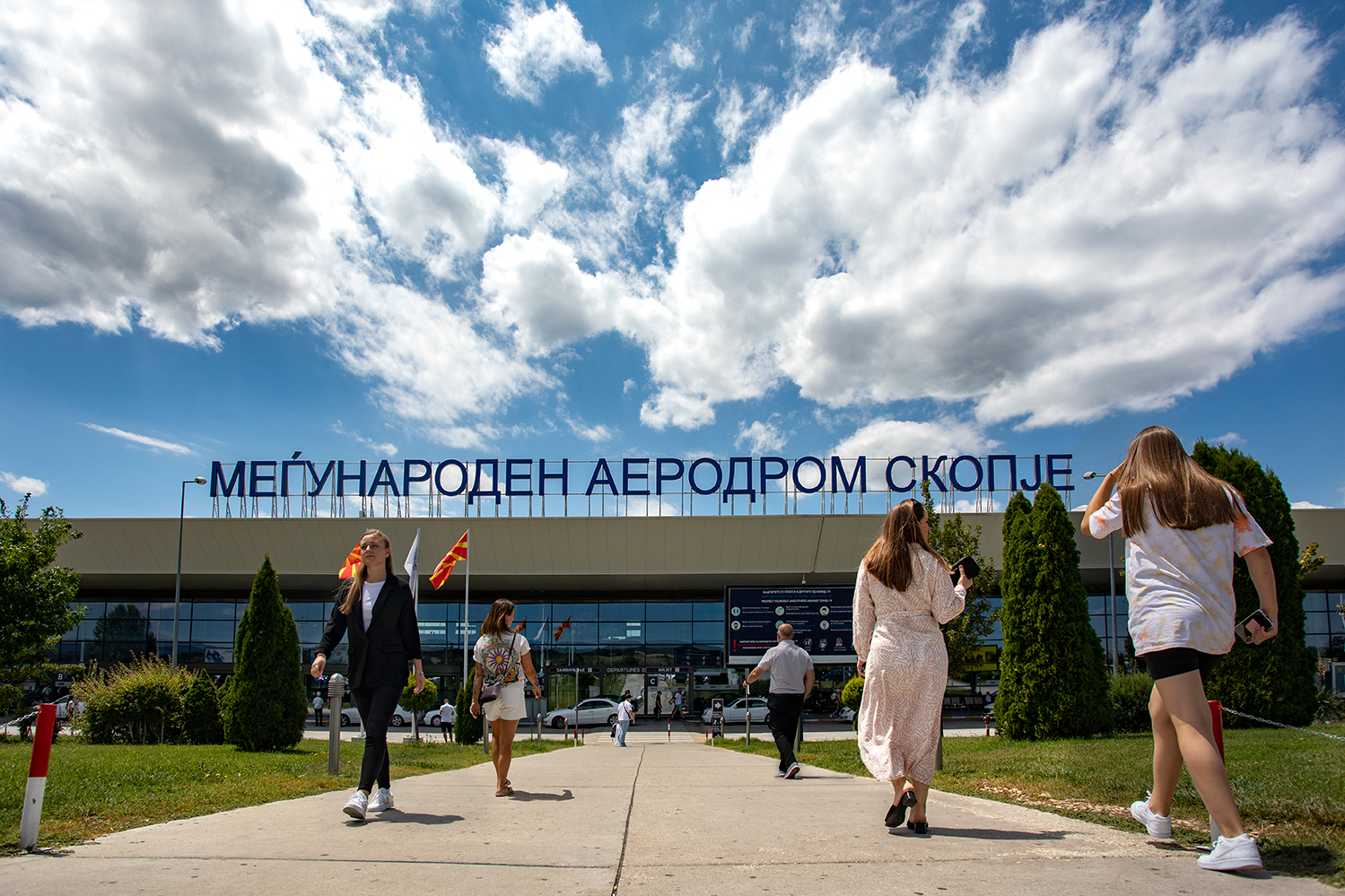 To celebrate the introduction of the new Skopje - Split seasonal route, Croatia Airlines is offering passengers a 15 percent discount for purchases of flight tickets in the period between 15th March and 21st March, for both one way and return flight tickets.
The promotion discount will be available at all Croatia Airlines points of sale, including online purchases made via Croatia Airlines' website (www.croatiaairlines.com) and mobile application upon presentation of the SKOPJE15 promo code, and at Skopje International Airport, on Croatia Airlines counter.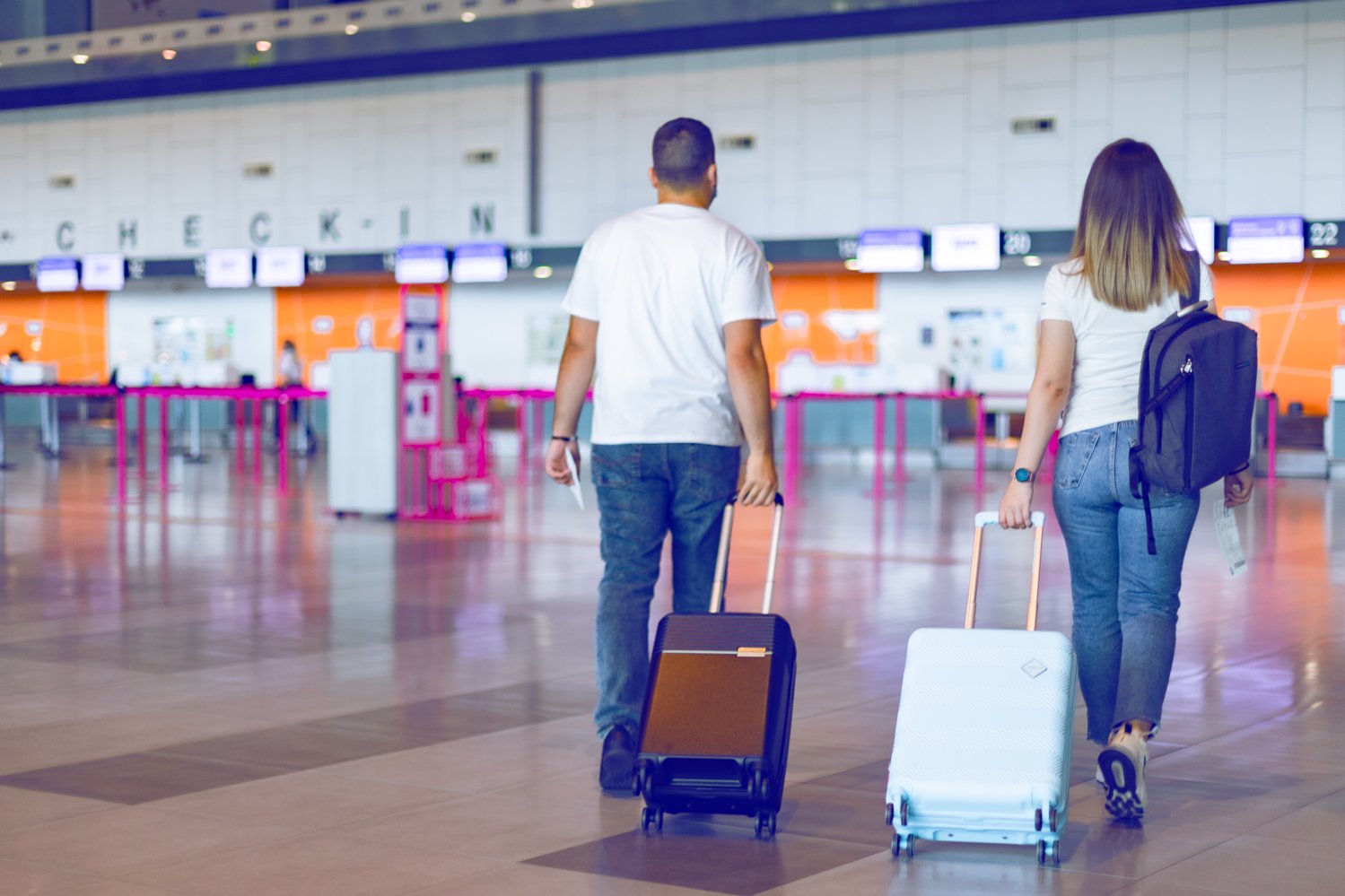 The discount applies only to the base fare, while airport charges and other fees remain unaffected by the discount, and are paid in full.
Split will be the second Croatian destination to which Skopje International Airport is connected. The Croatian flag carrier flies on the route Skopje-Zagreb every day.