SKOPJE AIRPORT WINS AIRPORT SERVICE QUALITY AWARD FOR 2022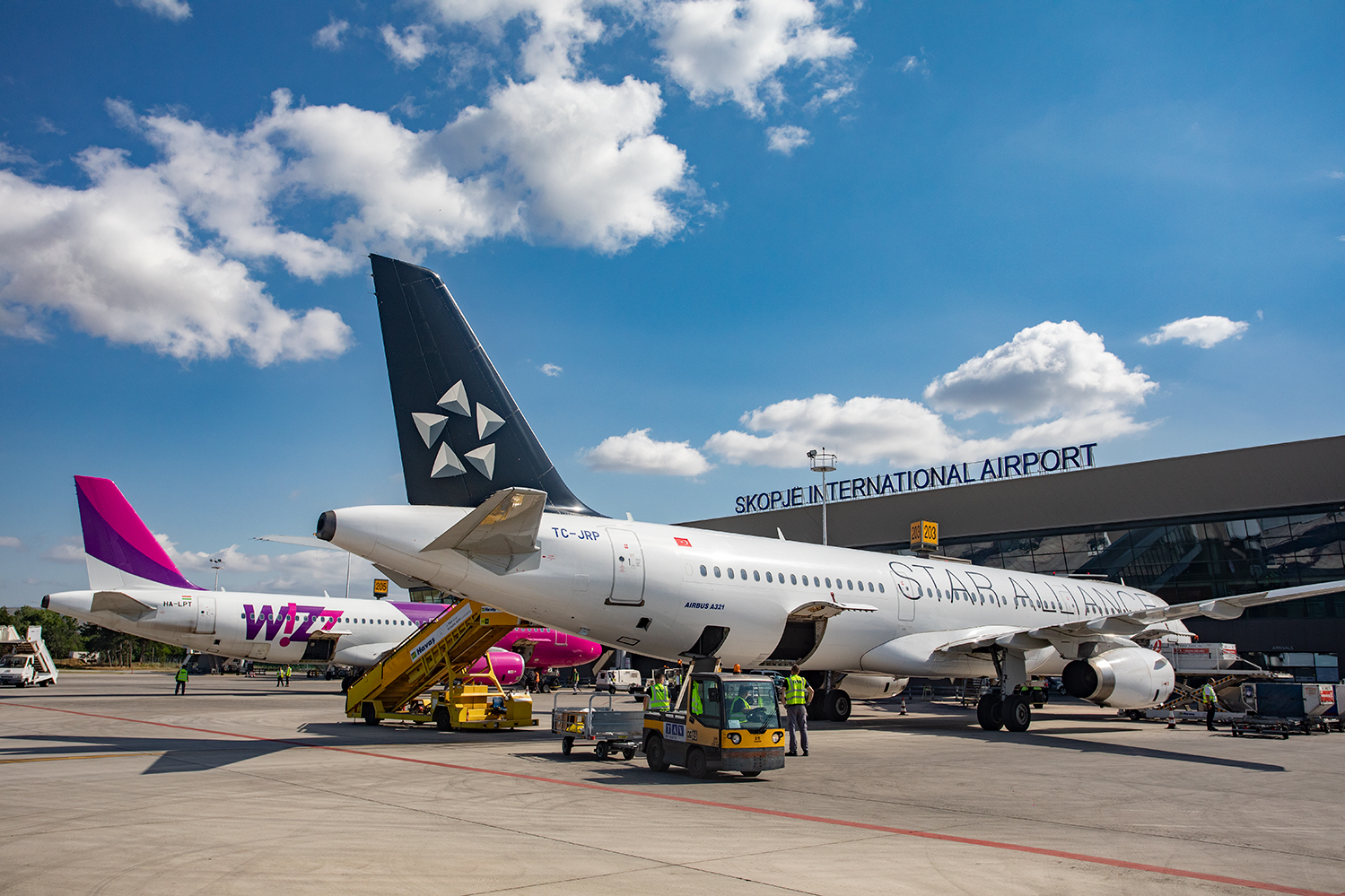 Skopje International Airport is again awarded by Airports Council International World (ACI) with the Airport Service Quality (ASQ) Award, this time for the past 2022, announces TAV Macedonia.

The renowned organization, based in Montreal, Canada, today, 6th March 2023, revealed the airports winners from all continents, regions and countries worldwide.

According to ACI's categorization for 2022, Skopje International Airport earned the ASQ Award for 2022, in the categories:

The Best Airport from 2 to 5 million passengers in Europe (By Size and Region)
Airport with the Most Dedicated Staff in Europe
Easiest Airport Journey in Europe
Most Enjoyable Airport in Europe
Cleanest Airport in Europe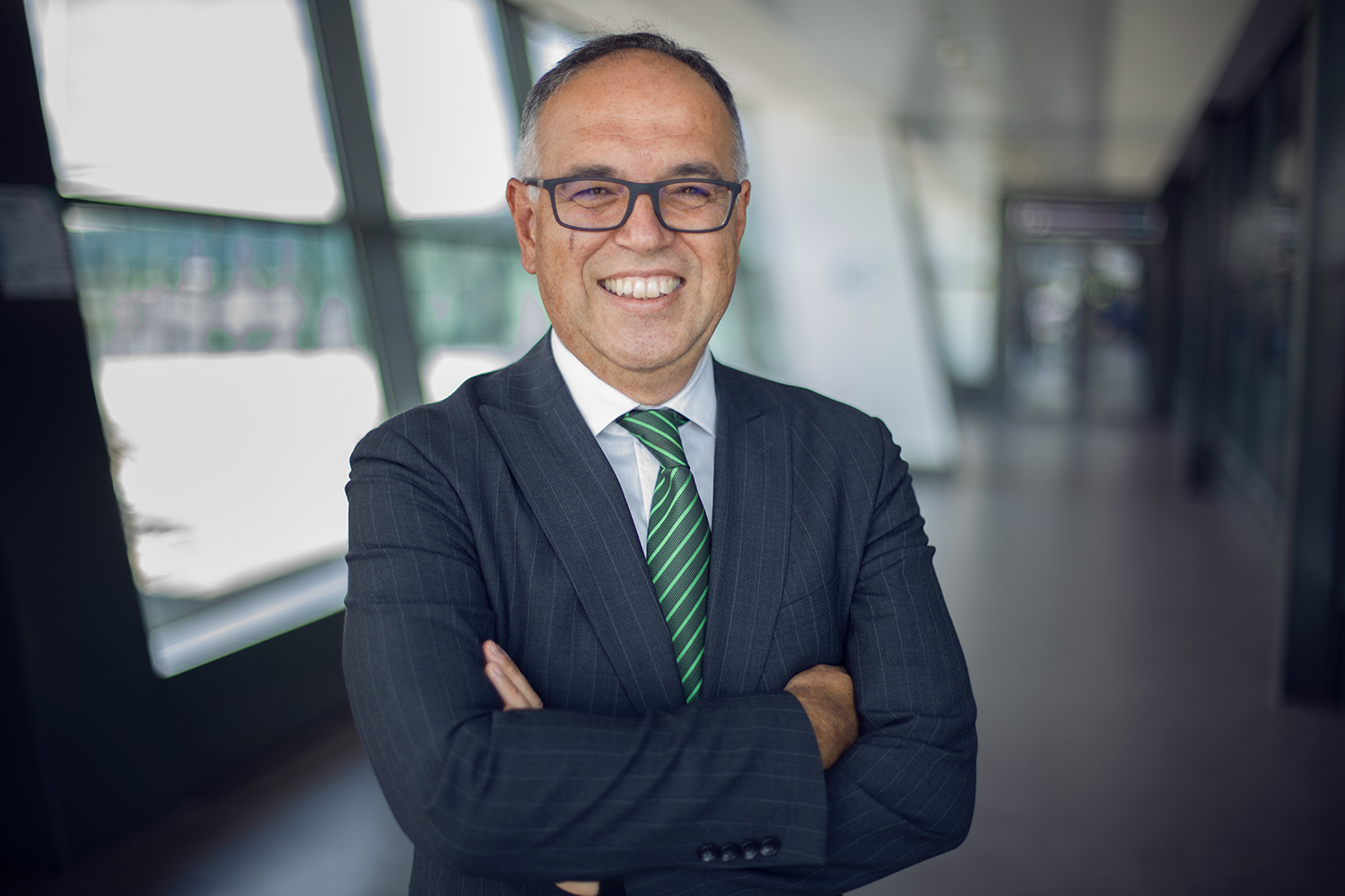 "The ASQ program has brought us some key benchmarks for evaluation of the services we offer to our passengers while they are at the airport. Since 2012, throughout the years, we are continually using it to improve the quality of our services. Based on passenger's suggestions and comments, given during ASQ survey, we've introduced free Wi-Fi at the airport, we've placed charging stations, we've opened a smoking room on airside. Last year, we've renovated the toilets at the airport and we have opened a new, revamped, duty free shop, with an extended assortment of products and brands. Couple of days ago, we've have opened the new renovated Cakes & Bakes restaurant. We are closely following ASQ data indicators and we know that there are more things to be done, in order to improve the overall passenger experience. On the path to this goal, we are always working closely with our sister companies: BTA (F&B); ATU (Duty Free); TAV Technologies (IT services); TAV MOS (Commercial services) and Euroclean (hygiene services). We will keep listening to our passengers and keep creating added value for their travel stories from Skopje International Airport", stated Metin Batak, TAV Macedonia General Manager.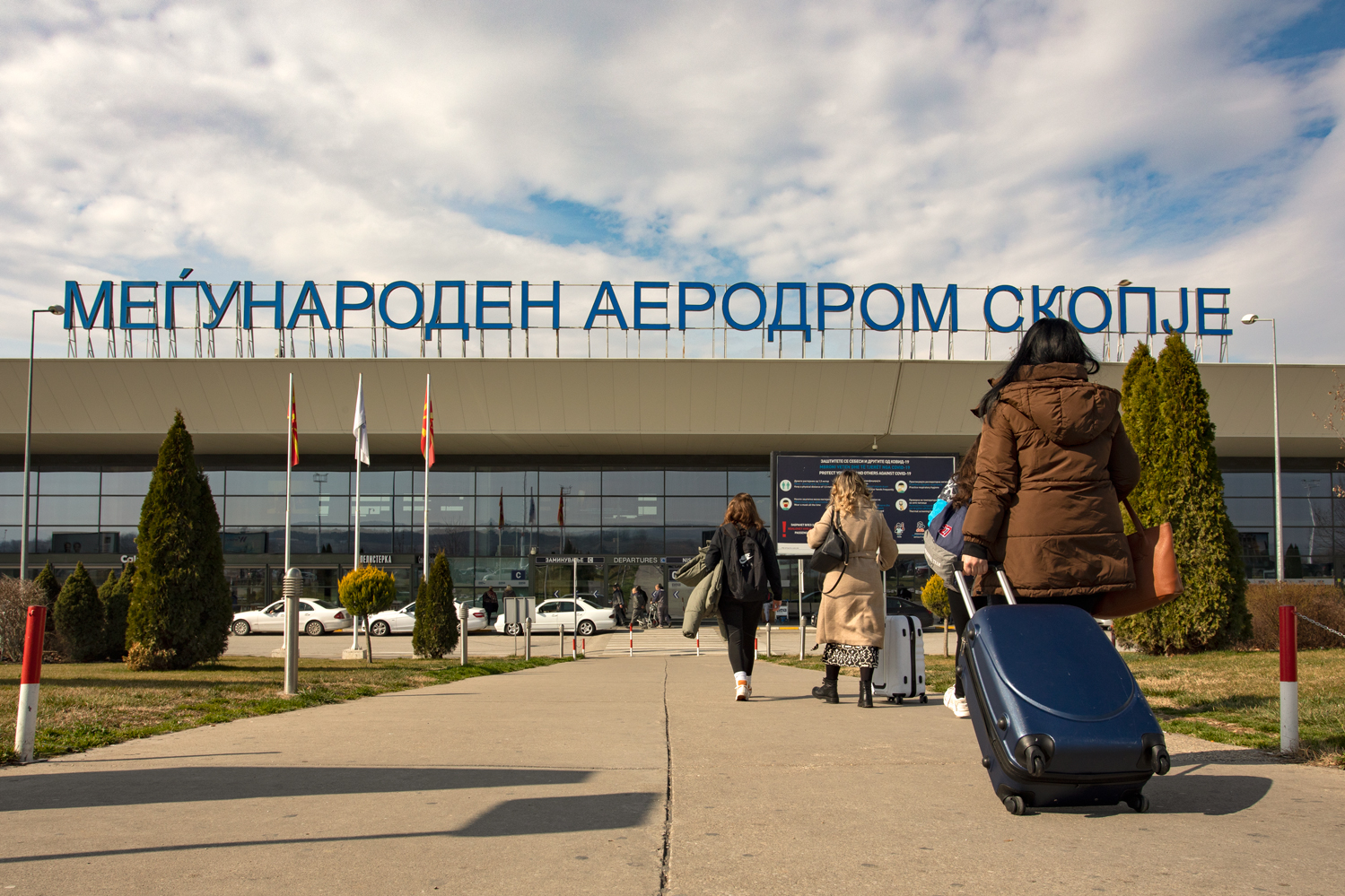 Skopje Airport belongs to an ASQ-panel that last year had 10 airports, in the size from 2-5 million passengers per year, which are based in Europe. Besides N.Macedonia's capital airport, the other airports that consist this panel are: the Spanish airports Madeira and Menorca, the Chilean airport Santiago, The Norwegian airports Sola and Vaernes, the Georgian Tbilisi Airport, the Estonian Tallinn Airport, the Italian Torino Airport and Zagreb Airport in Croatia.
"The ASQ program not only measures and benchmarks, but also provides airports of all sizes with an opportunity for continual learning and improvement to reach new heights in customer experience excellence. The new categories not only reflect the growth of the program but also the evolution of passenger needs. It is a non-negotiable—airports must listen closely to the voice of customers so we can continue to serve people and communities in a sustainable and resilient way. This is the way forward.", stated Luis Felipe de Oliveira, Director General of ACI World.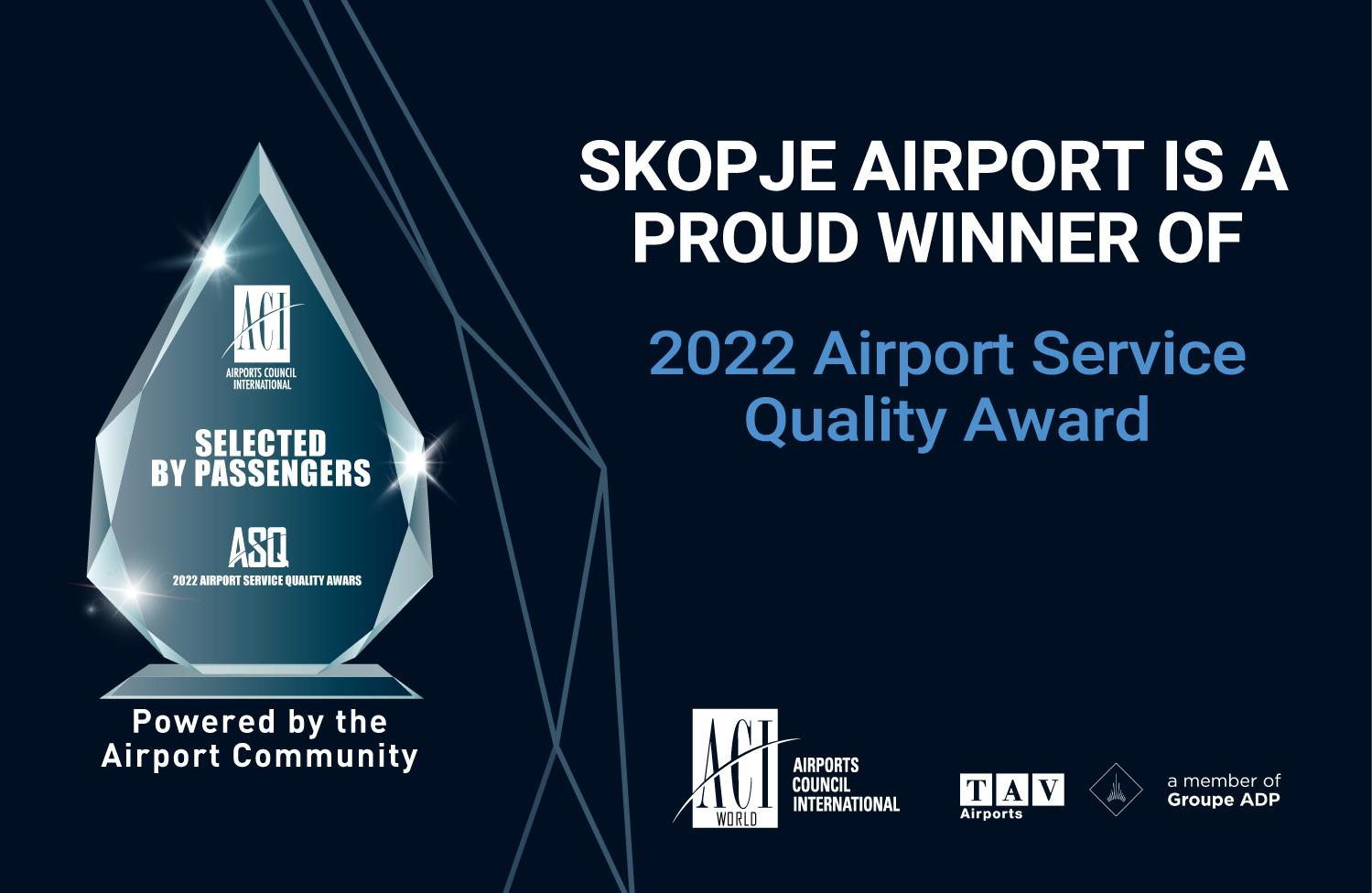 From over 465.000 questionnaires collected in 2022, 144 awards have been won by 75 airports around the world. The awards categories include the perennial Best Airports by Size (passengers per year) and Region, as well as new categories introduced this year to reflect the evolution of passenger needs: Airport with the Most Dedicated Staff in Europe; Easiest Airport Journey in Europe; Most Enjoyable Airport in Europe; Cleanest Airport in Europe.
The ASQ program is the world's leading airport customer experience measurement and benchmarking program. Compared to other programs in the aviation industry, it is based on live research via surveys gathered at the airport—direct from the traveler—rating their satisfaction on the day of travel.
The questionnaire covers over 30 performance indicators across key elements of the passenger's airport experience such as ease of finding your way, check-in, shopping and dining offering, etc. This gives the most complete picture of the passenger experience journey at each airport and provides global benchmarks for the industry.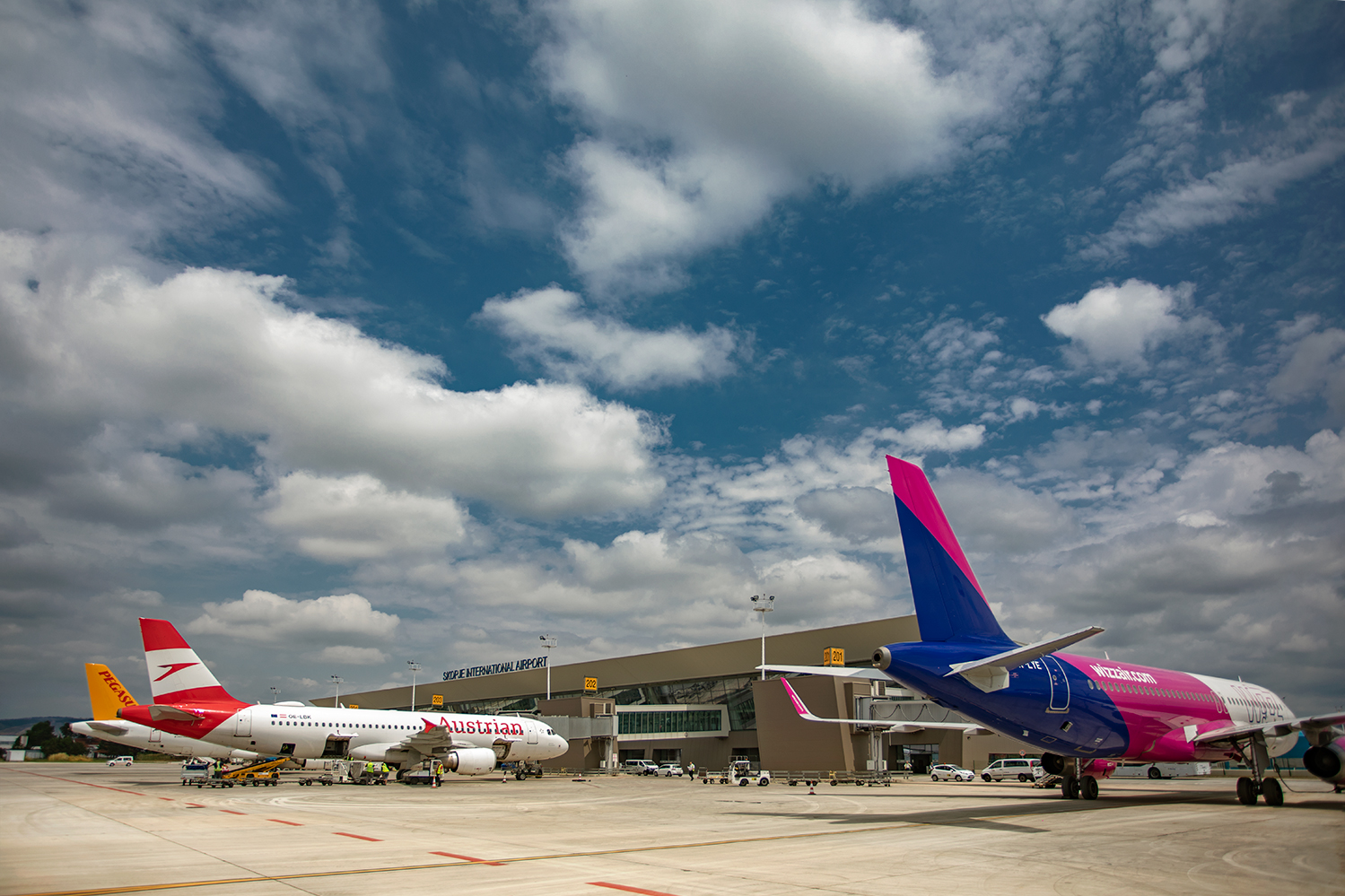 According to AQS-program quota, last year, a total of 1403 passengers have been surveyed at Skopje International Airport, or the field agents that are performing the ASQ-Survey, interviewed 350 passengers each quarter.
On a global level, in 2022, more than half of the world's travelers passed through an ASQ airport.
TAV Macedonia finished January 2023 with 165.340 passengers at both Macedonian airports - Skopje International Airport and Ohrid St. Paul the Apostle Airport, which is an increase of 35% compared to January 2022. At the same time, the number of flights at both airports amounted 1.395, with a 30% annual increase.