FOR THE FIFHT TIME: SKOPJE AIRPORT WINS ASQ AWARD FOR THE BEST CUSTOMER SERVICE IN 2019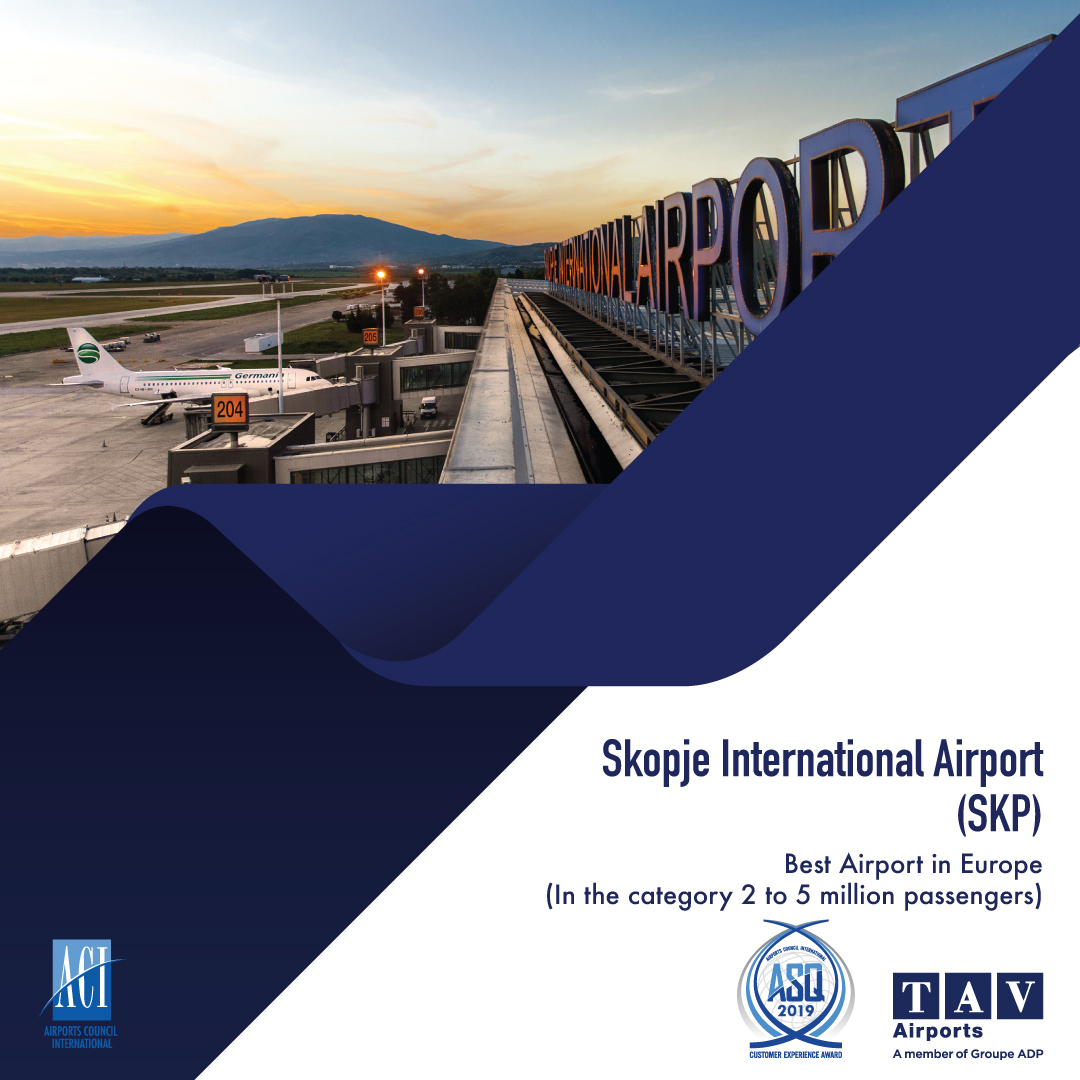 FOR THE FIFHT TIME: SKOPJE AIRPORT WINS ASQ AWARD FOR THE BEST CUSTOMER SERVICE IN 2019



Airports Council International (ACI), the world renowned organization, awarded Skopje International Airport with the ASQ Award for 2019, listing it as one of the Europe's top airports in customer experience, in the category of airports from 2 to 5 million passengers annually.

This is the 5th time Skopje International Airport receives the Airport Service Quality Award by ACI. The previous ASQ awards were received for 2012, 2013, 2015 and 2018.

ACI revealed the winners of its world renowned Airport Service Quality Program Awards today, 9th of March 2020, in its headquarters in Montreal, Canada. ACI's ASQ Program recognizes the airports around the world that deliver the best customer experience in the opinion of their own passengers.

-It is the 5th time we are receiving such great news from ACI, that Skopje International Airport is the winner of the prestigious Airport Service Quality (AQ) Award for 2019. We are delighted and proud to share this information to the Macedonian public, because the ASQ award is a global benchmark for airport excellence. By exceeding 2 million passengers in a single year in 2018, as of 2019 Skopje Airport started to compete in a different category, according to size - from 2 to 5 million passengers. It automatically brought a stronger competition, but despite that we won the award which proves our high customer satisfaction level. I would like to thank to all our employees for their efforts, to our sister companies BTA (Food & Beverages), ATU (Duty Free Shop), TAV MOS (PrimeClass & Commercial services), TAV Technologies (IT services), and Euroclean (Cleaning services), as well as to the Police and Customs, as state authorities present at the airport with their services, stated Alper Ersoy, TAV Macedonia General Manager.

The Airport Service Quality (ASQ) program is the world's leading airport passenger service and benchmarking program, measuring passengers' satisfaction across 37 key performance indicators. It is conducted by certified ASQ field agents who interview passengers whilst at the airport, through ACI's ASQ Questionnaires.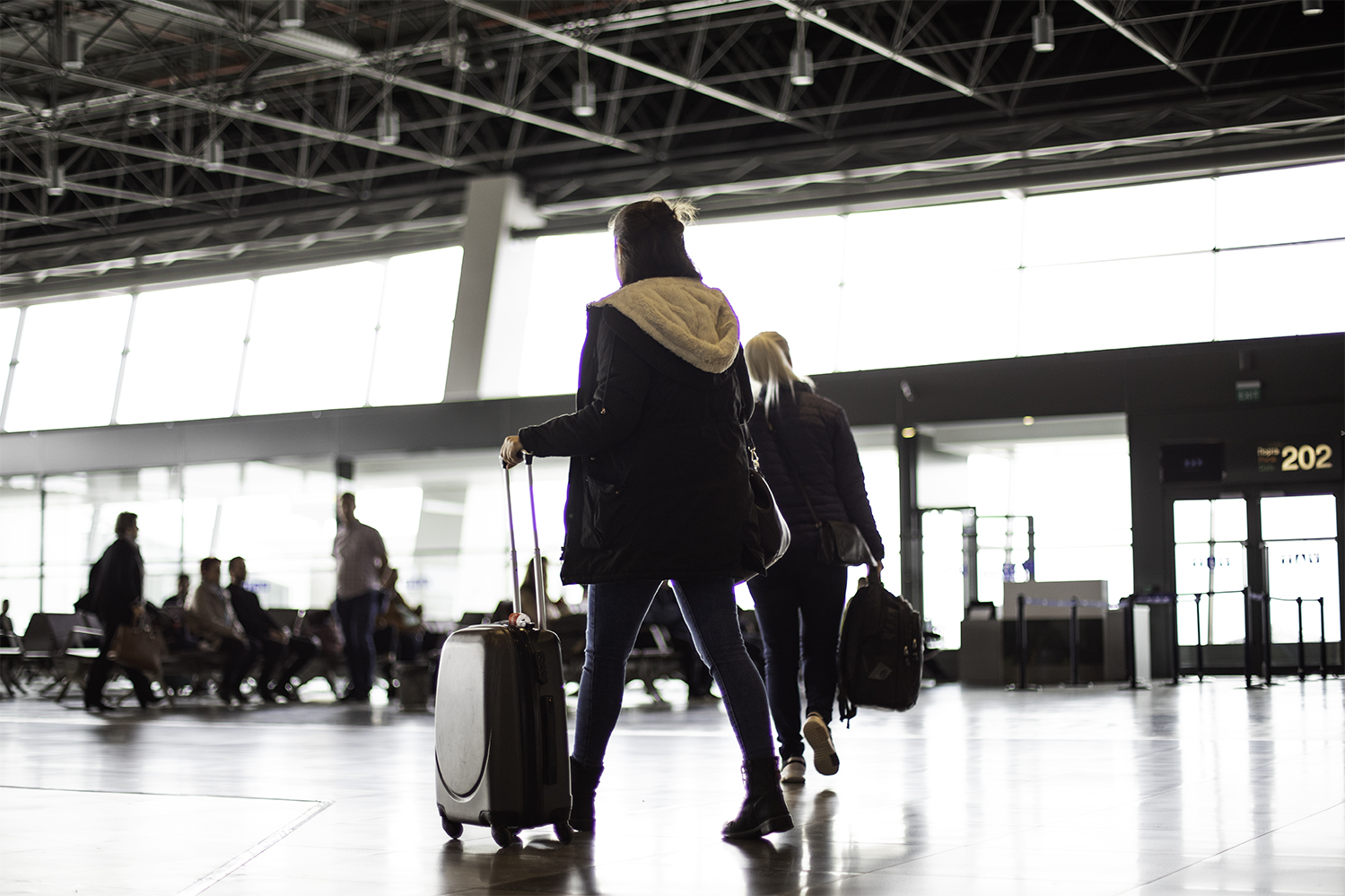 -The awards this year have been won by a diverse group of wining airports, which illustrates the industry wide commitment to delivering exceptional customer experience. Delivering a better customer experience is an important business strategy, in an increasingly competitive airport industry. ACI Global ASQ Program is the only one that not only recognizes excellence but also provides airports with objective measurement and benchmarking to help drive their performance, stated ACI World Director General, Angela Gittens.

Skopje International Airport is awarded by ACI with ASQ Award for 2018, in the panel of 18 airports in the region Europe, in the category from 2 to 5 million passengers.

The winning airports of ASQ Award for 2019 will receive the plaques by ACI at the ASQ Awards Ceremony, which will be held during the ACI Customer Experience Global Summit, taking place in Krakov, Poland, in September.

After finishing 2019 with 2,7 million passengers at both Macedonian airports – Skopje International Airport and Ohrid St. Paul the Apostle Airport, with a 14% increase on the annual level, TAV Macedonia continues to mark passenger's number increase in 2020 as well. It finished January with almost 184 thousand passengers and 15% annual increase, at both airports.