TAV MACEDONIA DIRECTOR METIN BATAK RECEIVED ACI'S 2021 ASQ AWARD FOR SKOPJE AIRPORT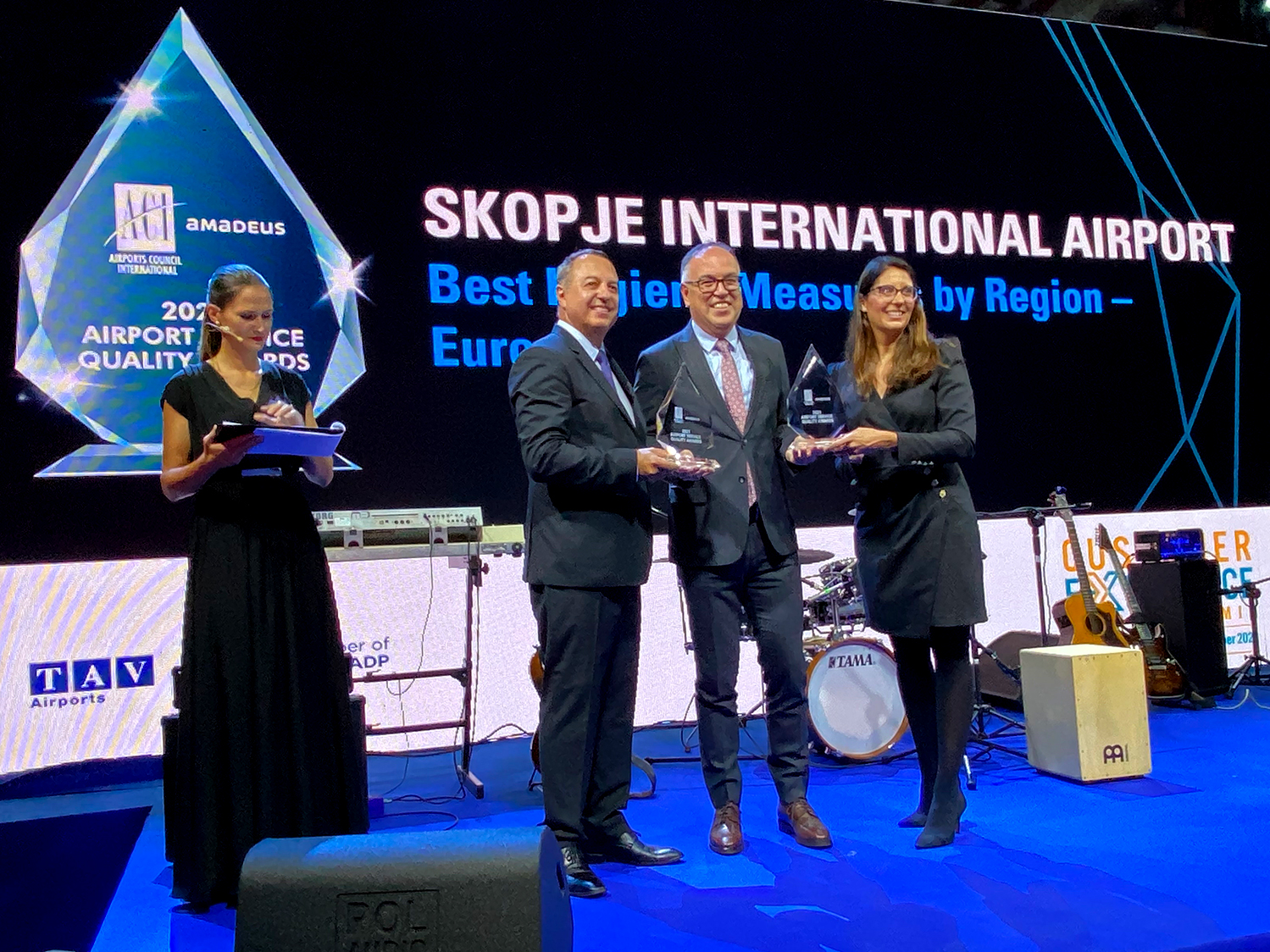 Skopje International Airport is the 7th time winner of the Airport Service Quality Award in the category: "Best Airport by size in Europe". ACI's awards winning ceremony took place last night, September 14th, in Krakow, Poland
TAV Macedonia General Director, Metin Batak, last night, September 14th, on a gala ceremony at ACI's Customer Experience Summit in Krakow, Poland, received the Airport Service Quality (ASQ) award for Skopje International Airport for 2021, by Airport Council International World (ACI World).
Skopje International Airport is awarded with the ASQ award as the Best Airport by Size and Region (2 to 5 million passengers per year in Europe) for 2021 and this is the 7th time TAV Macedonia receives this award, after the ASQ Awards for Skopje Airport received for 2020, 2019, 2018, 2015, 2013 and 2012.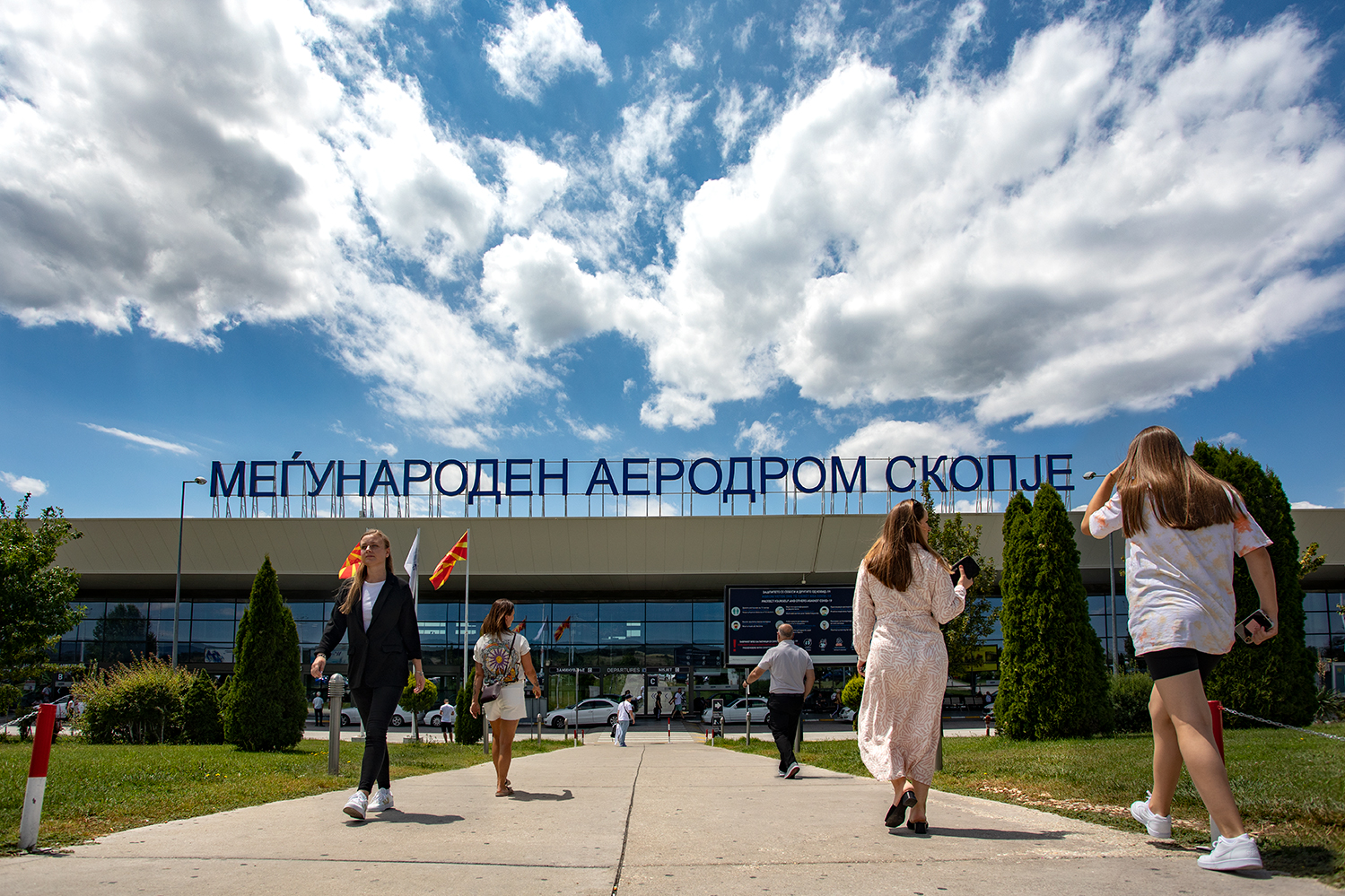 Besides the category Best Airport by Size and Region, ACI awarded Skopje International Airport with one more recognition for 2021 – "Best hygiene measures by region (Europe)".
"I am honored and proud to receive ACI's ASQ award for Skopje International Airport for 2021, as the "Best Airport by Size and Region" and "Best hygiene measures by region", here in Krakow, at the Customer Experience Global Summit. By participating in the ASQ Survey and evaluating Skopje Airport services, our passengers have confirmed TAV Macedonia's hard work and commitment to improve customer satisfaction. Despite the fact that 2021 was a year when we were still strongly facing the effects of the global pandemic, TAV Macedonia, together with our sister companies – BTA (F&B), ATU (Duty Free), TAV MOS (Commercial services), TAV Technologies (IT services), Euroclean (Cleaning services), have jointly put superhuman efforts to provide added value to Skopje Airport's travel experience. TAV will continue to follow the trends in the industry and to meet passenger's expectations, as customers' satisfaction is one of our main goals", stated Metin Batak, TAV Macedonia General Manager.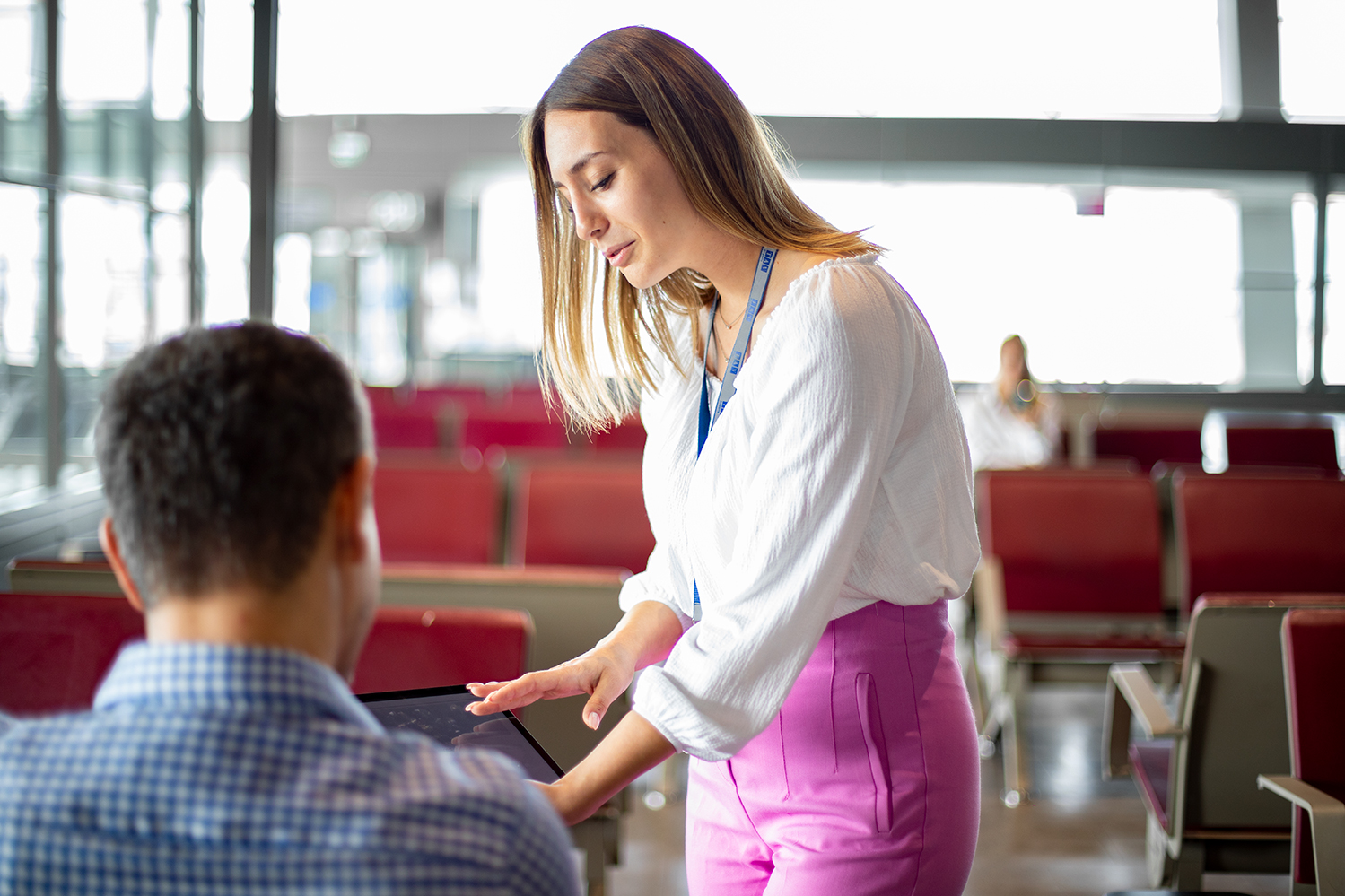 As a participant in the ASQ Survey Program, Skopje International Airport competes with airports in the same size – from 2 to 5 million passengers annually and in the same region – Europe, thus in 2021, this ASQ Survey-panel consisted of a total of 11 airports: Madeira Airport, Krasnoyarsk Airport, Menorca Airport, Santiago Airport, Skopje Airport, Sola Airport, Tbilisi Airport, Tallin Airport, Vaernes Airport, Torino Airport, and Zagreb Airport. Additionally to competing, Skopje Airport can compare its results with a total of 253 airports worldwide that were ASQ participants in 2021, divided into 6 regions: Europe, Africa, Middle East, North America and Asia Pacific and Latin America- Caribbean.
"We are proud of Skopje International Airport for achieving an ASQ Award for the Europe region, in the 2 to 5 million passengers per year category—as part of ACI's world-renowned Airport Service Quality program. As a long-time participant in the program, they have showed their dedication to a customer-centric approach, which is reflected in these excellent results. We congratulate their whole airport community on this achievement. Putting the passenger first is what ACI will continue to advance as we collectively move forward as an industry." – ACI World Director General Luis Felipe de Oliveira said.
The ACI ASQ initiative is unique as the airport industry's only global benchmarking program measuring passenger satisfaction while passengers are at the airport. Implemented at close to 400 airports worldwide, the ASQ program delivers an in-depth assessment of the quality of the customer service experience. The resulting database allows for a comprehensive analysis of the customer service experience at each participating airport. This year's results recognize ASQ Award winners as being the world's best airports for the quality of their customer experience.
The new health and hygiene related questions added to the survey questionnaire in 2020 allow airports to better understand the customer response to new health measures related to COVID-19 and the corresponding award category recognizes airports that have successfully responded to them in the eyes of travelers.
From the data collected in 2021 from over 370,000 surveys, 111 awards have been won by 88 individual airports around the world. The award categories include Best Airports by Size (passengers per year) and Region, won by 65 airports in 2021, as well as Best Hygiene Measures by Region, of which there are 46 winners.
TAV Macedonia finished the first 8 months of 2022 with a total of 1,5 million passengers (
1,549,440
) passengers at both Macedonian airports - Skopje International Airport and Ohrid St. Paul the Apostle Airport. This is a -13% compared to the same period of 2019, which is considered as a referent year in aviation, prior covid-19 appeared. Compared to the first 8 months of 2021 passenger numbers at Skopje and Ohrid airports are recovering, i.e., from January until August it showed increase by 83%.