COVID-19: Announcement to Skopje International Airport passengers
We would like to inform you that TAV Macedonia as an airport operator follows and complies with the measures of the Government of the Republic of North Macedonia, introduced until now for prevention of spread of the Coronavirus and will continue to follow all Government decisions and recommendations.
According to these measures, and also in compliance with our corporate practices on occupational health and safety, since the beginning of this situation, we are constantly undertaking actions and measures to increase the hygiene at Skopje International Airport, both for the passengers and for our employees.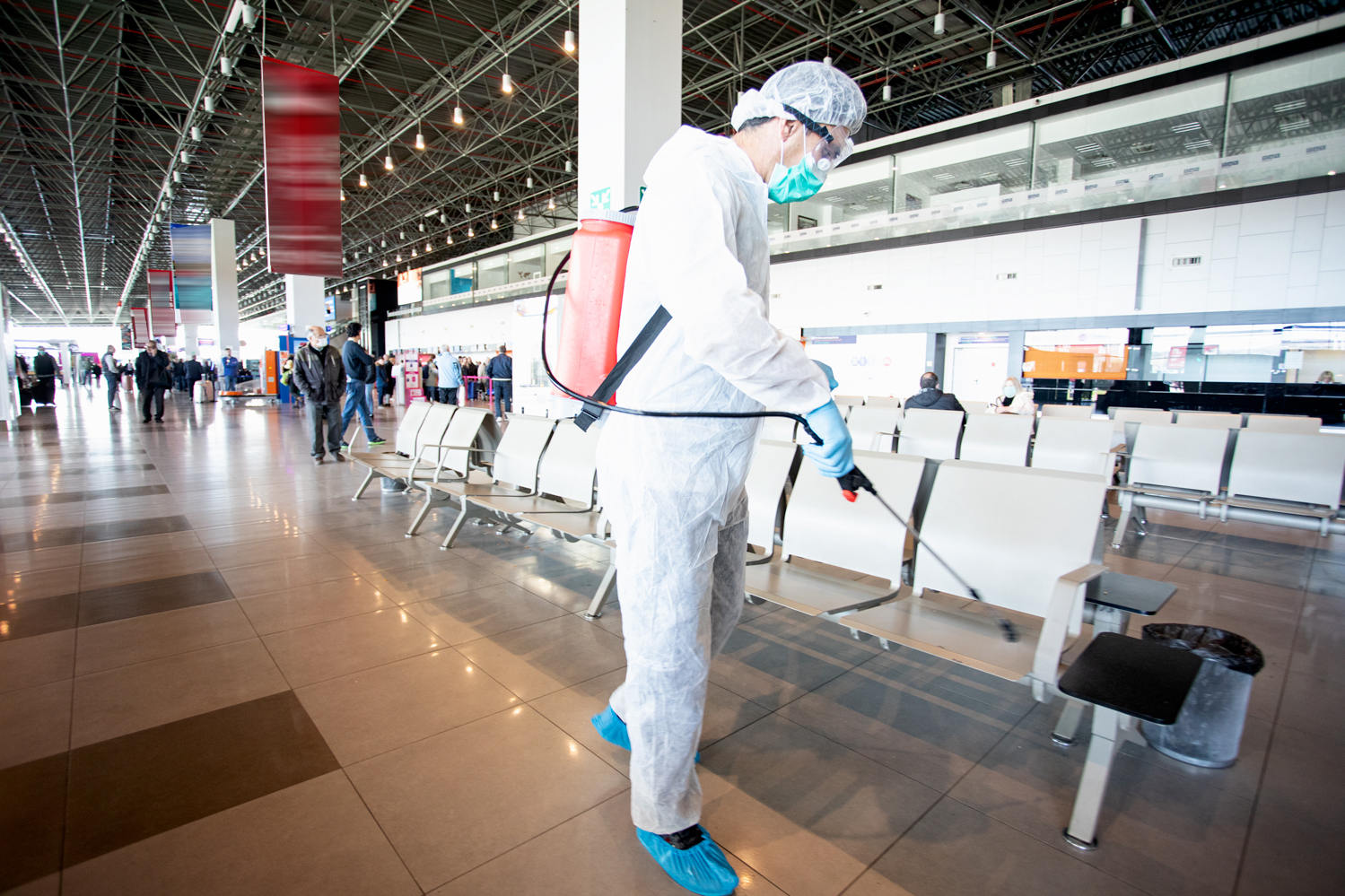 The airport premises and surfaces are being disinfected three time a day, with proper disinfectants, while the counters where the passengers stay more, as well as the check-in counters and security checkpoints, are also being disinfected three times a day, with proper disinfectants.
Additionally, there are hand sanitizers for the passengers at several key points: at the check-in counters, at the security checkpoints (when exiting the country, immediately after the Passport Control), as well as in the "Arrival" area (when entering in the country, near Passport Control).
Besides these measures, we would like to kindly ask all passengers to keep the highest level of personal hygiene and to avoid causing unnecessary crowds, keeping the recommended distance one from another, which applies for the closed premises, according to the measures by the Government.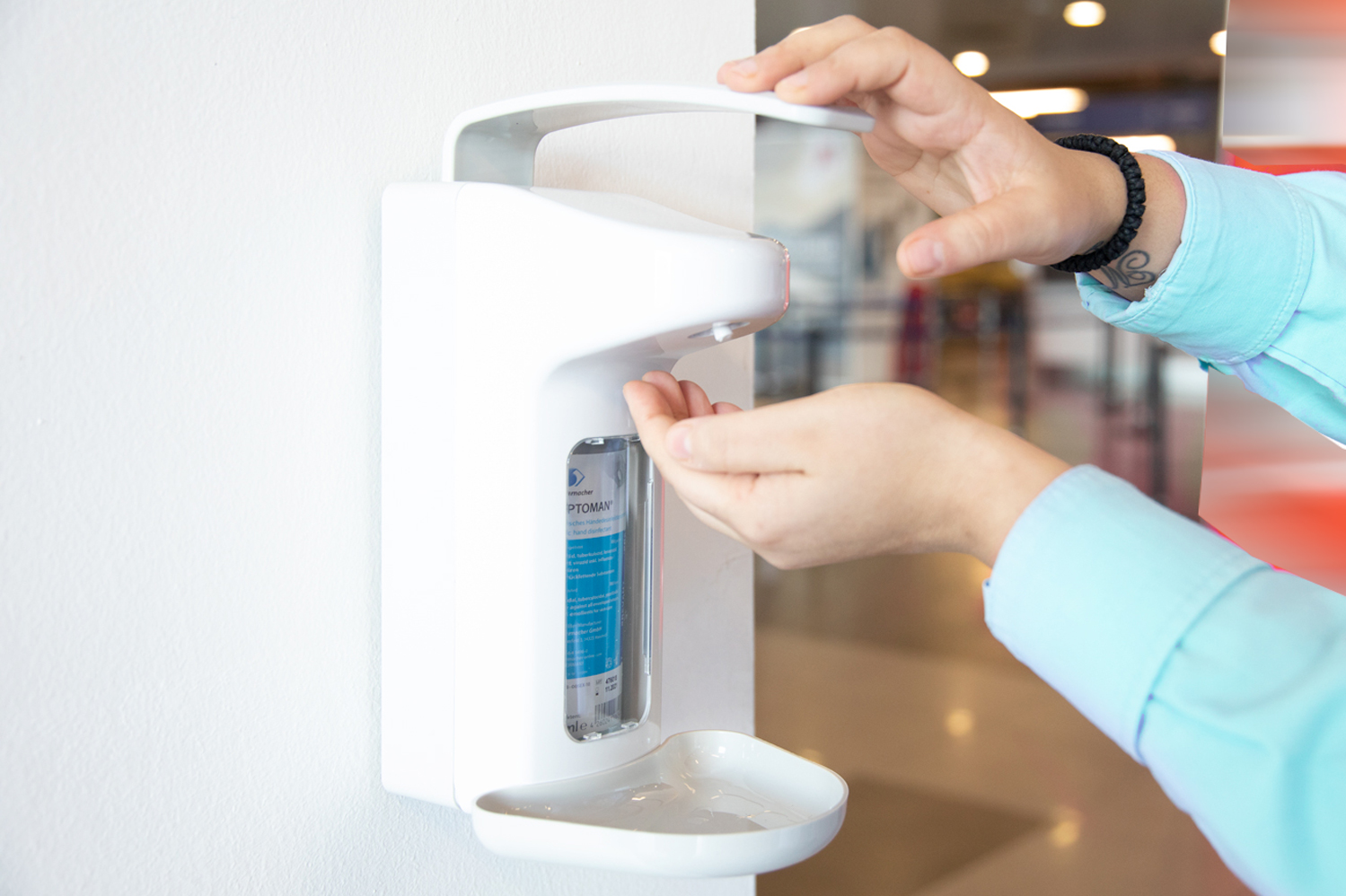 As a reminder – toilets, where the passengers can wash their hands with soap, are located at several locations throughout the airport:
- In the Terminal building hall, at Arrival and Departure areas;
- At exit from the country, after the Passport control, near Gates;
- At entry in the country, after passport control, in the baggage pick-up area.
We understand the sensitive character of this topic and because of that TAV Macedonia is available for all of the passengers regarding any questions. You can contact us during business days, from 8 a.m. (08:00h) until 4 p.m. (16:00h), to the following e-mail: customer.mk@tav.aero, you can also message us on our Facebook page, and you can contact our Info Desk at any time, 24/7, on the following phone number: +389 2 3148 333.
About flights information, as we have already appealed last week, since the situation with the Coronavirus is changing day by day, please follow the latest announcements about your flight on the airlines websites and contact their customer departments:

Swiss Airlines: https://bit.ly/2w50v5R

Qatar Airways: https://bit.ly/2WadvC4

Pegasus Airlines: https://bit.ly/3cPZn6V

Fly Dubai: https://bit.ly/3cXAxC8

Edelweiss: https://bit.ly/2U2Wt67

Austrian Airlines: https://bit.ly/39MauM4

LOT: https://bit.ly/2w3zvUs

Croatia: https://bit.ly/2IKNX6A

AirSerbia: https://bit.ly/2TNVVCn

Wizz Air: https://bit.ly/39SqpbO

Turkish Airlines: https://bit.ly/2W9xBMH


Flights information on our website http://skp.airports.com.mk/ are updated in real time, as we receive information and updates from the airlines.